Return to Headlines
Please Participate in the 2020 Census | Por favor participe en el Census 2020
March 11, 2020
UPDATED April 24, 2020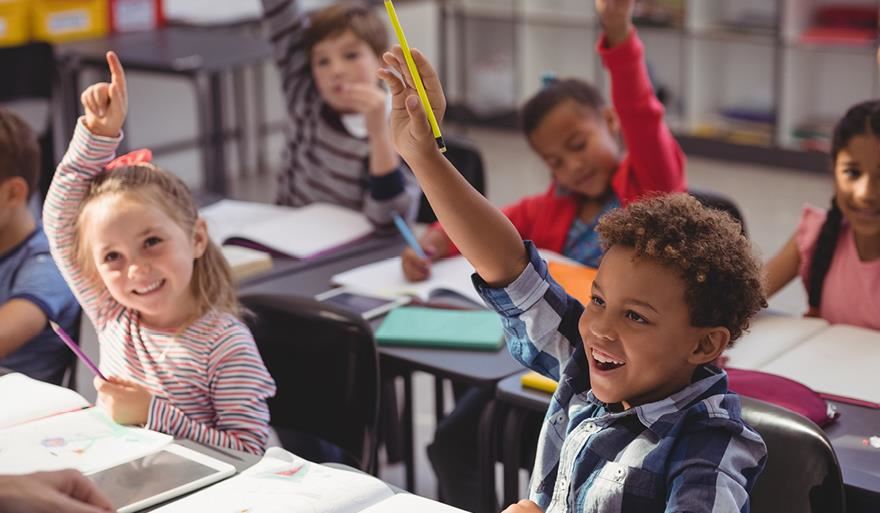 In partnership with Wake County Government, we would like to encourage all of our families to participate in the 2020 Census. Learn more.
You can respond online, by phone or by mail.
No matter who lives in your home, be sure to count them all in the 2020 Census. This includes grandparents, young children and infants, foster children, and nonrelatives who are living with you.
Why it's important
Information collected in the census will inform the allocation of more than $675 billion in federal funding each year. That includes money for things like:
Police officers, firefighters and other first responders

School meals

Medicare and Medicaid

Food assistance programs

Libraries and community centers
Now, more than ever, we need all families to be counted to ensure our community receives this critical funding.
Census data also helps determine the number of seats each state gets in the U.S. House of Representatives.
Your response is safe
Your personal information is kept confidential by law. Your responses can be used only for statistical purposes. They cannot be used for law enforcement purposes or to determine your personal eligibility for government benefits.
Your family can help you respond
The online census form is available in English and 12 additional languages. If you do not speak one of those languages, someone else in your home can complete the form for everyone in your home. If the adults in your home do not speak one of these languages, someone can translate for you. This includes a child in your home or a friend.
---
En asociación con el Gobierno del Condado Wake, deseamos alentar a todas nuestras familias a participar en el Censo 2020. Obtenga más.
Usted puede responder en línea, por teléfono o por correo.
Independientemente de quién viva en su domicilio, asegúrese de contarlos a todos en el Censo 2020. Estas personas incluyen a los abuelos, niños pequeños y bebés, niños de crianza y no familiares que viven con usted.
La importancia de este tema
La información recopilada en el censo informará la asignación de más de $675 billones en fondos federales cada año e incluye fondos para servicios tales como:
Funcionarios del orden público, bomberos y otro personal de primeros auxilios

Comidas escolares

Medicare y Medicaid

Programas de asistencia alimentaria

Bibliotecas y centros comunitarios
Ahora, más que nunca, necesitamos que todas las familias sean contadas para asegurar que nuestra comunidad reciba este financiamiento crítico.
Los datos del censo también ayudan a determinar la cantidad de miembros que cada estado obtiene en la Cámara de Representantes de los EE. UU.
Su respuesta es segura
Por ley, su información personal se mantiene confidencial. Sus respuestas solo pueden usarse con fines estadísticos y no se pueden usar para efectos de ejecución de la ley ni para determinar su elegibilidad personal para beneficios por parte del gobierno.
Su familia puede ayudarle a responder
El formulario del censo en línea está disponible en inglés y 12 idiomas adicionales. Si usted no habla uno de esos idiomas, otra persona en su hogar puede completar el formulario para todos en su domicilio. Si los adultos en su hogar no hablan uno de estos idiomas, alguien puede traducirlo por usted incluyendo un niño en su casa o un amigo.