Career Development

Career Services is an on-campus career development service that operates under the School-to-Career Division of Career and Technical Education within the Wake County Public School System. It is the central hub for the career and leadership development for Heritage High School students. School-to-Career prepares every student to make knowledgeable career choices through academic rigor and work-based learning experiences.

Career development services include:

Career & College Exploration

Job Shadowing

Internships

Apprenticeships

Military

Entry-Level Employment




Leadership, Pre-College & Community Programs

Resume/Cover Letter Writing

Interviewing Skills
Contact Us
Dawn Beaster
Career Development Coordinator
dbeaster@wcpss.net
919.570.5600 ext. 20654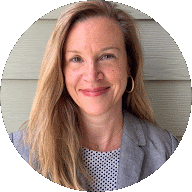 Announcements
Parents: You are invited to join "Husky Career Corner Coffee Chat '' every 3rd Tuesday of the month from 8:00-8:45am. Post-high school planning/career development topics will be addressed each month, followed by a Q & A session. Click HERE for more information.

Volunteer with the Miracle League of the Triangle. For more information, visit this link.

The Town of Wake Forest is accepting applications from local 11th and 12th graders interested in serving on the following advisory boards:

Historic Preservation Commission (HPC)
Human Relations Council (HRC)
Parks, Recreation & Cultural Resources (PRCR) Advisory Board
Public Art Commission (PAC)
Technology Advisory Board (TAB)
Urban Forestry Board (UFB)

The online advisory board application is available through Friday, Oct. 6, on the Town website at http://bit.ly/TOWFAdvBoardApplication

For more information, contact Deputy Town Clerk Ella Dowtin at 919-435-9436 or edowtin@wakeforestnc.gov.