The Vicki Jones Perry Teacher of the Year Award
Phone:
Email:
Degrees and Certifications:
Mrs.

Vicki J. Perry

This award is in honor of Harris Creek's first principal, Mrs. Vicki Perry who retired in 2012 after a career spanning 31 years as an educator. She was raised in Raleigh, North Carolina and attended Appalachian State University where she received her Bachelor's degree in 1980 and her Master's degree in 1982. Vicki Perry began her career in 1980 teaching in a preschool special education program in Davidson County and moved to Allendale, South Carolina in 1982 where she taught students with behavioral disabilities. In 1984, Vicki returned to Wake County to teach in a cross-categorical resource classroom at A.B. Combs Extended Day Magnet School and in 1989, she became the assistant principal for Extended Day until 1997. From 1997 until 2005, Vicki served as a school administrator at Douglas Creative Arts and Science Magnet School. She opened Harris Creek Elementary in 2005 as one of the first modular schools in Wake County and moved to the permanent location in 2006. She served as the principal of Harris Creek Elementary until her retirement in December of 2012.
Phone:
Email:
Degrees and Certifications: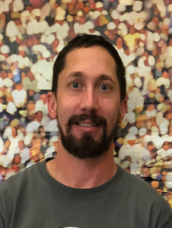 Phone:
Email:
Degrees and Certifications:
Cody Blischok, 2019

I am originally from central Virginia and attended Radford University after completing my enlistment with the most awesome United States Army. Hooah! I have a Bachelor's Degree in K-12 Health and Physical Education, as well as another B.S. in Recreation, Parks, and Tourism. I moved to the Raleigh area in 2008. After working for two years as a Special Needs Teacher Assistant, I started my Physical Education career at Harris Creek Elementary in 2010. I am so fortunate to have my two children attend this wonderful school that is staffed by the most dedicated people!
Phone:
Email:
Degrees and Certifications:
Jennifer Matzuga, 2018

My name is Jennifer Matzuga and I am a Special Education Teacher at Harris Creek. I have been at Harris Creek for 12 years and teaching for 17 years. I am originally from Shelby, NC and attended East Carolina University. I am married to my college sweetheart, Chris, and we have two children, Conner (17) and Avery (11). When I am not teaching, I love watching my kids play sports, going to concerts, and hanging out with friends.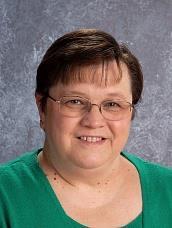 Phone:
Email:
Degrees and Certifications:
Amy Maynard, 2017

I am originally from West Virginia where I was born and raised. I graduated from Marshall University, ("We Are Marshall"), with my BA in Elementary and Special Education/Physically Impaired concentration and my MA in Special Education/Learning Disabilities concentration. I have taught in 3 different states. After leaving WV I moved to MD where I met my husband. We have 2 grown sons. In 2005 we moved to NC and I became one of the original Harris Creek teachers. I have been teaching for 31 years, 27 of those years in special education. From my earliest memories I knew that I would be a teacher, but when one of my cousins had a baby, born in the mid 70's with spina bifida, I also knew that I wanted to be a special education teacher. I have taught all ages (from PreK-12th grade) and all categories under the special education umbrella at one time. I was very pleased to be selected by my peers to represent HCES as their Teacher of the Year, but it "takes a village" as they say, and I couldn't do what I do every day without the amazing staff at HCES!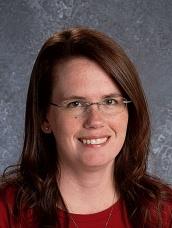 Phone:
Email:
Degrees and Certifications:
Sara Roberson, 2015

I am originally from Greensboro, NC and graduated from UNC Chapel Hill with a degree in Psychology in 1999. I completed my Teacher Education Program at North Carolina Central University in May of 2009. I was married in 2005 and am a proud mom to an active first grader, Gracie, and to 2 cats. I am a roller coaster enthusiast and enjoy music, travel and spending time with my family. I've played many roles at Harris Creek, including working as a TA, Science Specialist, 2nd grade teacher and now the STEM specialist, and am proud to have been part of the original staff back in our modular days. I feel that science education plays a vital role in a student's early school career, and am an advocate for girls and women in STEM fields. I am happy to be part of the great group of teachers and kids that we have at Harris Creek!
Phone:
Email:
Degrees and Certifications:
Dawn Zuccarini, 2014

I went back to school to become a teacher later in my life because I enjoyed volunteering at my children's school so much. I earned my Bachelor's Degree in Elementary Education with a concentration in English as a Second Language from East Carolina University. After I had spent some time in the classroom I realized that I need to better equip my toolbox to help struggling readers. This led me to return to East Carolina where I obtained my Master's in Reading Education Degree. While I was working on my Master's I also worked to achieve National Board Certification.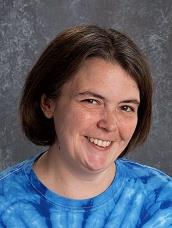 Phone:
Email:
Degrees and Certifications:
Christy McLean, 2013

I am a native North Carolinian but moved around quite a bit when I was young, until my family settled in Syracuse. I fled the snow and returned to NC to attend Meredith College and graduated with my BA in Psychology in 1999. Since graduating, I have taught several different grade levels. Second grade is by far my favorite grade to work with, however!

Outside of school I love to read, dance, and spend time with my friends. I do not have any children of my own, but do have two cats (Olive and Mouse) to keep me company!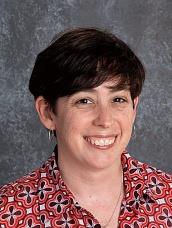 Phone:
Email:
Degrees and Certifications:
Dana Pearce, 2012

My home is and always has been Wake County, NC! I had the pleasure of attending Wake Co. public schools all the way through my public school years. After graduating from Wake Forest-Rolesville HS, I moved on to NC State University to pursue my degree in History. My goal was to follow some of the best teachers I had in high school and enter the world of education as a High School Social Studies teacher.

I worked for one year at Enloe High School as a ninth grade ELP (Economics, Legal, and Political Systems) teacher; what an awesome experience! Despite the fact that I had one of the greatest situations a first-year teacher could have, I still felt something was missing. I loved teaching social studies, but didn't feel I was an advocate for students like I wanted to be. So, I went back to school to pursue my licensure in English-as-a-Second Language, or ESL.

While I was in my first year of graduate school at Meredith College, I entered the world of elementary school as a Kindergarten Teacher Assistant at Adams YR Elementary. After one year as a TA, I was so thankful to have been offered a job as an ESL teacher at York Elementary. I worked with another wonderful ESL teacher at York while I finished my studies at Meredith. I found working with LEP students so fulfilling!

Because my husband and I had moved to Northeastern Wake County (and because we had a young toddler), I wanted to find a school closer to home. Enter Harris Creek Elementary in 2005. Mrs. Vicki Perry offered me a position as Harris Creek's ESL teacher and I am still thankful for this after all these years!

Unlike other ESL teachers, I do not speak another language fluently and I had to really learn the world of elementary school. I am still so thankful to be a part of the Harris Creek ES community, especially knowing I had to learn so much to be an effective elementary school teacher (and I'm still learning!). To be named as a Teacher of the Year was – and still is – a great honor to me. I work with amazing colleagues who do care about the children who come through our doors. Even with the stresses of public education and fourteen years of service, I am still happy to be a teacher.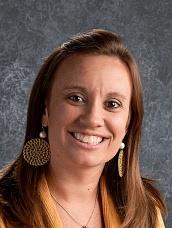 Phone:
Email:
Degrees and Certifications:
Emily Waters, 2011

I was born and raised in Wilson, NC. I earned my Bachelor's Degree in Elementary Education from the University of North Carolina at Wilmington. My first two years of teaching was in Johnston County at Selma Elementary. I then came to Raleigh and was hired at Harris Creek. I have taught first, second, and third grade at Harris Creek and just recently became the Instructional Resource Teacher. I could not imagine doing anything else with my life than teaching!!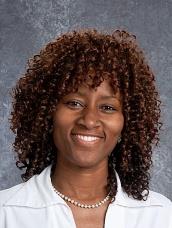 Phone:
Email:
Degrees and Certifications:
Davida Jenkins-Tatum, 2010

I was born in Newport News, Virginia. Born into a military family I grew up in Warrensville Heights, Ohio and later moved to Fayetteville, North Carolina where I graduated from high school. I attended college at North Carolina Central University and graduated in 2000 with a Bachelor's in Child Development and Family Relations and taught as a Preschool Teacher for one year. I then moved to Charlotte, North Carolina and taught for 4 years in the More at Four Pre-Kindergarten Program. While teaching, I attended UNC-Charlotte where I received my Birth-Kindergarten teaching licensure. I arrived in Raleigh, NC in 2005 and was hired by Vicki J. Perry and Dr. Kathy Godfrey as a Kindergarten Teacher at Harris Creek Elementary. I have taught only Kindergarten since I've been here and ENJOY what I do very much!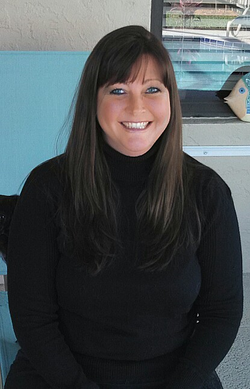 Phone:
Email:
Degrees and Certifications:
Jennifer Baron, 2009

I decided in 3rd grade to become a teacher and follow in the footsteps of my role model, my father. I attended Alvernia College in Pennsylvania where I earned my Bachelor's degree in Elementary Education. One year after graduation, I moved to Florida to continue my teaching career. In 2005, I moved to Raleigh, NC. I had the privilege of teaching fourth grade at Harris Creek Elementary for 7 years. I received the honor of being named Teacher of the Year and Teacher of the Week. To this day, I still miss my Harris Creek "Family". I moved back to Wellington, FL in 2012 where I am currently teaching 3rd grade. After almost 16 years of teaching, no other occupation in my mind, can be this rewarding!!!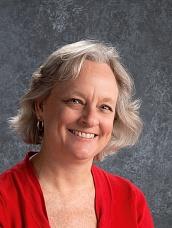 Phone:
Email:
Degrees and Certifications:
Phone:
Email:
Degrees and Certifications:
Stacey Kessler, 2007

I relocated back to Raleigh, NC from Asheville and was hired to help open Harris Creek Elementary School. I was hired as a third grade teacher. Opening a brand new school built an instant family life for all of us. Teachers, staff, students, and families put many long hours into making a new school, The Harris Creek Elementary School. I believe that my heart was built into the mortar of the foundation. I am known for my commitment to recycling and helping the earth and I am certain many adults were corrected by some of my students on the Green Team. I also love reading and really enjoyed beginning an after-school book club for avid readers. It was an honor to be chosen to be the first teacher of the year amongst such an amazing staff. Thank you for the honor!