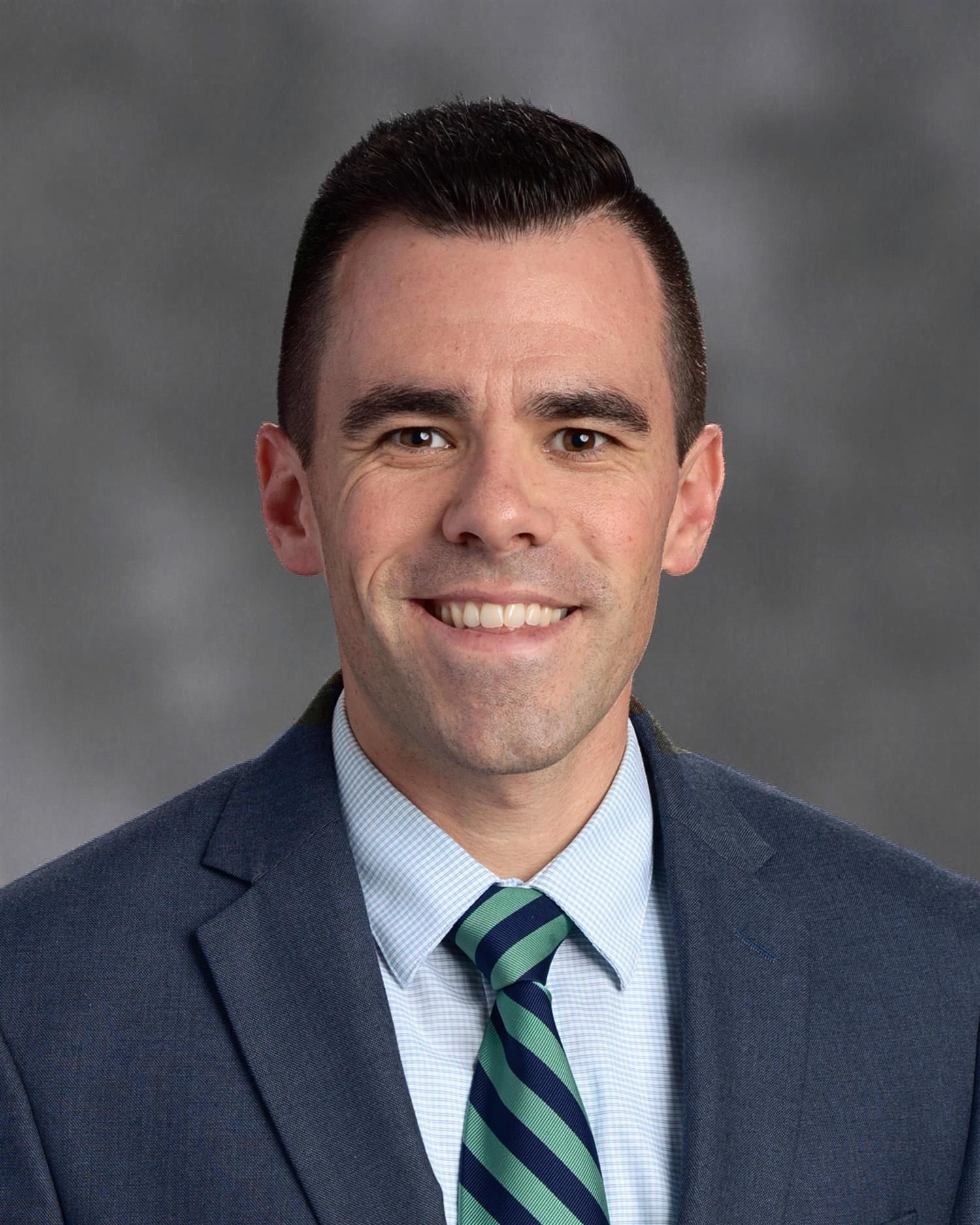 Phone: 919-217-5100
Email:
Degrees and Certifications:
Mr.

Timothy Huber, Principal

I grew up in Westminster, Maryland until I was 10 and then lived in Williston, Vermont. I attended Maranatha Baptist University in Watertown, Wisconsin and graduated in 2010 with a Bachelor of Science in English Education. While in college, I joined the United States Air National Guard, one of the part-time branches of the Air Force. I have been a proud member of the military for 15 years and currently work 1 weekend per month at the 145th Airlift Wing in Charlotte, NC. I began my teaching career in 2010 as a 6th grade Language Arts teacher at Davis Drive Middle School in Cary and then taught 6th and 7th grade Language Arts at Wendell Middle School in Wendell. While at Wendell Middle, I coached both football and baseball. I completed my Administrative Internship at Brooks Museums Magnet Elementary School in Raleigh and graduated from NC State University with a Master of School Administration in May 2017. I served as Assistant Principal of York Elementary School in Raleigh from August 2017 until October 2021.

I live in Rolesville and I am thrilled to be joining the community as Principal of Harris Creek Elementary School as of October 4th, 2021!

I have a son, Clark, who is in 1st grade this year. I love playing golf, woodworking, listening to engaging podcasts, and using Twitter (@MrTimothyHuber) to share and connect.
Phone: 919-217-5100
Email:
Degrees and Certifications:
Mrs.

Jolene Slonac Dolan, Assistant Principal

I moved to Durham, NC from western PA in 1994. I have a combined 27 years of experience in education within both Durham and Wake County Public Schools.

I started my teaching career with Durham Public Schools as a 5th grade teacher in 1994. I then taught first and second grade and AIG. I then moved to Wake County in 2003 and taught K-8 as an Academically Gifted & Elective teacher. I was named the Assistant Principal of Harris Creek ES in December 2014 and have called this my home since.

I am a wife and mother of 2 young men. I love traveling, everything science, and all animals. Our family has a cat named Izzy, a dog named Dakota, and a crested gecko named Newton (my youngest son is a Panthers fan). My favorite activities include spending time with my family, watching funny shows with my husband, hanging out with great friends, exercising, and doing Hot Yoga.

Some things to know about me are that I am very witty and like to have fun. I try to see the upside in every situation. I am also passionate and have a good heart. I truly care about people and their well-being. My door is open to listen, so come talk or we can do some yoga together in the gym. Whatever you need to get through our journey of life.

I continue to strive to be a great wife, supportive mother, an outstanding leader, and trusting colleague. I want people to remember me for my wit and passion.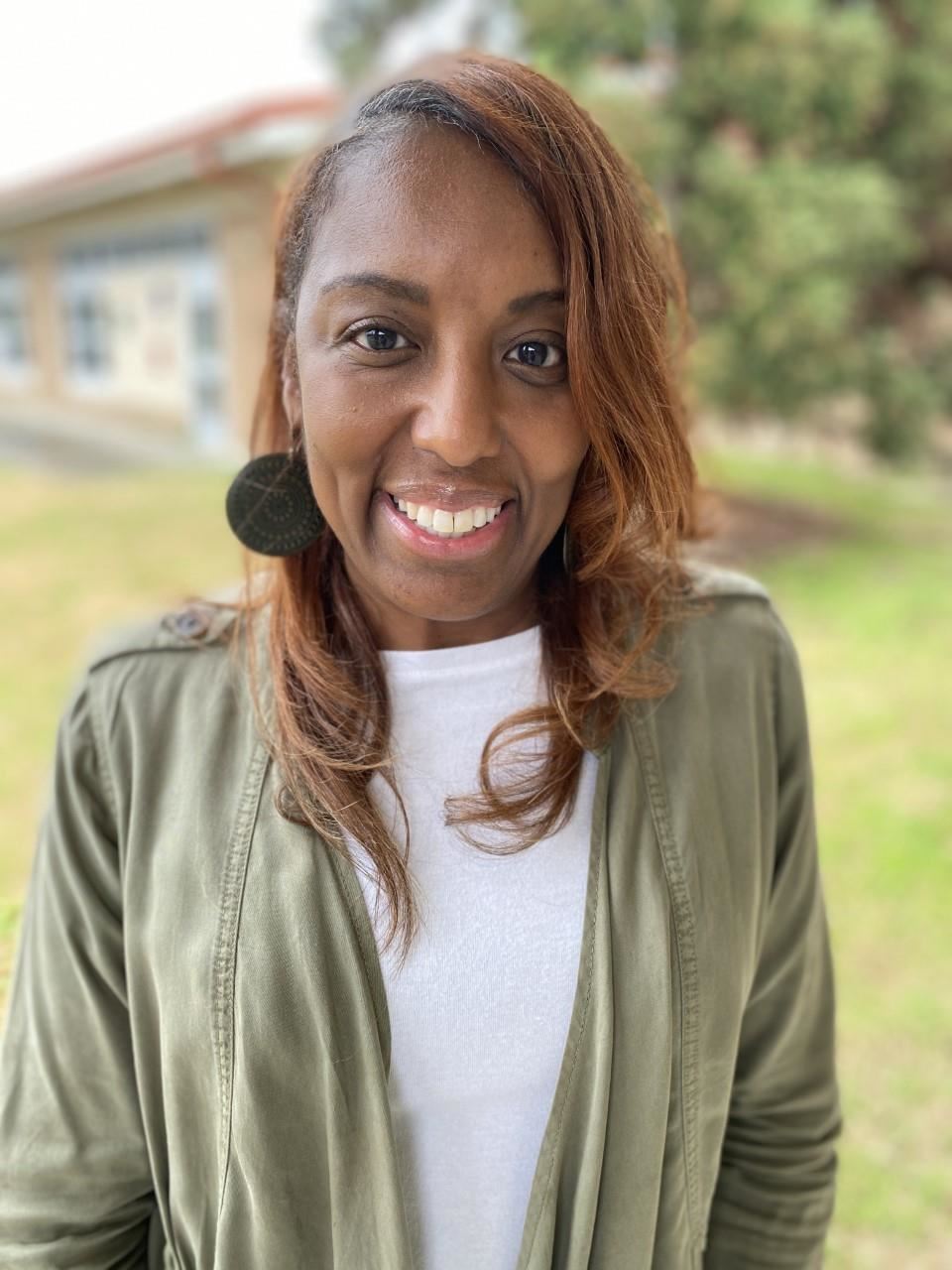 Phone: 919-217-5100
Email:
Degrees and Certifications:
Mrs.

Gwendolyn McLean, Assistant Principal

I am a North Carolina native with over 17 years of experience in education with Wake County Public Schools. I have had the honor of serving in many roles over this time, such as a Lead Elementary School Counselor, Counselor Coordinator, and Instructional Specialist at the school district level. I am proud to be the Assistant Principal of Harris Creek Elementary School. I received dual Master's degrees in Sociology and Counseling from North Carolina Central University in Durham, N.C. Go Eagles! I completed my Administrative Internship in 2020 at Harris Creek Elementary School and graduated from The University of North Carolina Greensboro with a Post-Master's License in School Administration.

I practice building my self-care with resources that bring me joy. Some of those resources are reading, walking, and shopping. I also enjoy spending quality time with my husband, Gary and two daughters Morgan and Maya, who I often refer to as my M&M's.

My educational philosophy is: " I believe that ALL students have the ability to work to their fullest potential with equitable access to resources and support." It is also my goal to create, as well as build upon, a positive school climate for ALL students and staff. I look forward to working with you and your family to build a strong partnership.