The Comic Book Club of Fox Road Magnet Elementary School is intended to provide interested students an opportunity to:

Share their interests in comic books, illustrated novels and comic art
Discuss superhero creation and design

Participate in costume mask making, learn about the history of cosplay (costume role-play) and comic book conventions (comicons)

View clips from, and then critique, superhero movies, anime, cartoons and fan-made animation short videos

Participate in debates regarding the merits of Marvel Superheroes versus DC Superheroes
Learn about the toy, print, animation and motion picture industries
build their own superhero universe

Discuss superhero mythology from around the world
Conduct kid-friendly superhero science experiments

The Fox Road Comic Book Club will meet in the Media Center on alternating Tuesdays from 4:15 pm until 5:15 pm.

Students will need their parents' permission and a teacher recommendation to participate in the club and will have to arrange to be picked up at the school by their parent/guardian by 5:15 pm when the club ends.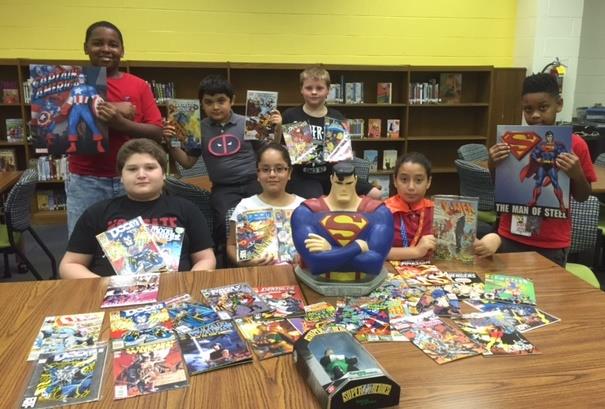 Students will have the opportunity to study the comic, animation, anime, motion picture and toy industries. Students will also participate in trivia and raffles where they may win comics and other superhero related prize.