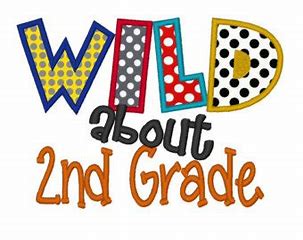 What is special about Second Grade?

This slide will tell you more about the second grade.

Second grade is about exploring our world and growing strong as a reader and writer. Keep reading to learn about some of the exciting special activities we have planned for the year.

Fun Science Experiments: We make things explode in our matter unit, launch balloon rockets in our air unit, and raise butterflies from caterpillars in our Life Cycles unit.

Field Trips: We go on exciting field trips! In quarter 4, a visit to the North Carolina Zoo in Asheboro, concludes our Science unit on Animals.

Celebrations: We have lots of celebrations in Second Grade like sharing our Wax Museum projects with our families, and, before winter break, we'll wear pajamas, prepare treats, and watch the "Polar Express" for our Polar Express Party.