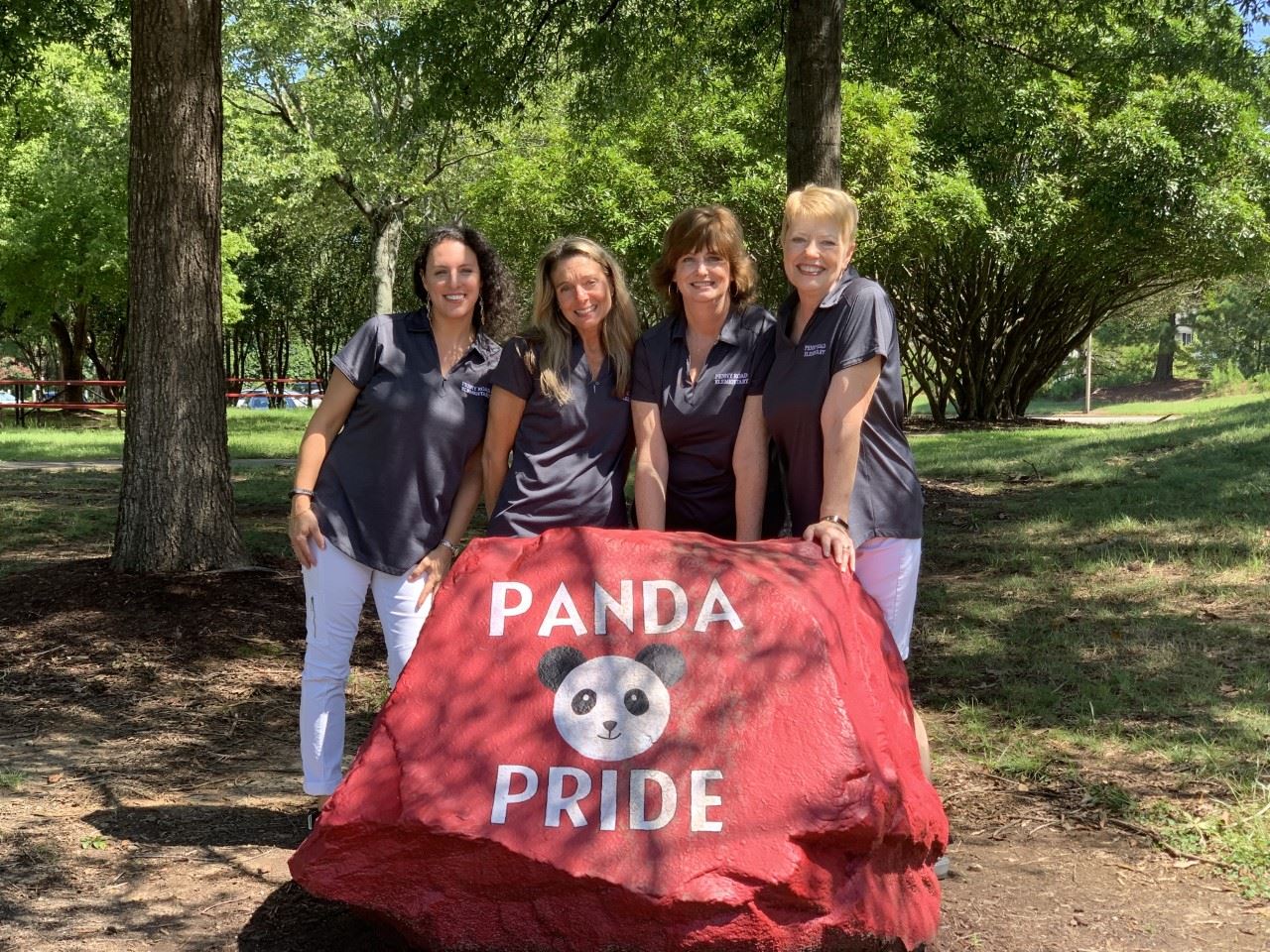 Meet the Specialists

The Specials Team provides students with weekly education in PE, Art, Music and Library/Technology.

Our passion is sharing our subject area with the students at Penny Road to develop healthy, artistic, musical, literate and computer-savvy citizens.

Special classes are 45 minutes a day. Each class attends a different special every day.

In addition to classroom instruction, specials teachers run student clubs, provide visual art displays throughout the school, conduct performances, and support classroom teachers by integrating classroom content with specials' lessons.
Mrs. Platts - Media and Technology

Hello future Penny Road families! My name is Mrs. Platts and I am the school librarian at Penny Road Elementary. In addition to being the school librarian, I also teach technology to grades K-5. I spent twenty years as a classroom teacher and have been the librarian for the last six at Penny Road, where I've taught for eighteen years.

My main focus with kindergarten is to help all of our little pandas develop a lifelong love of reading...reading is the foundation for all learning. Students in kindergarten participate in real-aloud story times that introduce them to fiction/nonfiction, literary genres, parts of a book, authors, foundations of research and basic knowledge of library organization.

Kindergarten students learn basic computer skills such as logging in, mouse practice and keyboarding. Digital citizenship is taught so students will learn how to communicate and collaborate safely and responsibly when using technology... we are creating habits that can have a lifelong impact. Fun apps are used and basic coding skills are taught. Students get to apply their coding skills with our school robots, Dash and Dot. There is never a dull moment in the library!

---

Mrs. Martin - Physical Education

Welcome New Penny Road Pandas! I am so excited to meet you and join you on your physical education journey in elementary school.

My name is Christine Martin and I have been teaching at Penny Road since 2007.

I have a passion for physical fitness and teaching children how to stay active and healthy.

I am an avid runner, Buffalo Bills football and UNC basketball and football fan. Go Bills and Tarheels! I am mom to two awesome young men.

In Kindergarten Physical Education my focus is on teaching essential body management skills such as personal space, general space and moving in open space safely with others; helping students to develop into skillful movers.

My curriculum integrates health-fitness concepts, teaches and promotes physical fitness as fun, all while developing teamwork, sportsmanship, and cooperation.

Kindergarten students will be introduced to motor skills such as skipping, galloping, jumping, running and hopping; manipulative skills, such as throwing and catching and balance skills.

Physical Education is "education through the physical ''. My aim is to develop students' physical competence and knowledge of movement and safety, and their ability to use these skills to perform in a wide range of activities that are associated with the development of an active and healthy lifestyle.

---

Mrs. Binnick - Art

Hi, my name is Mrs. Binnick, and I will be your Art Teacher at Penny Road Elementary School. I have been teaching for 18 years, and the past 12 of those have been in the art classroom. I have two kids of my own who attend Penny Road Elementary. When you are in art specials this year, you will be able to draw, paint, color, glue, cut, sculpt, and experiment with many art materials. You will get to learn about artists, talk about artwork, and even learn about art all from around the world. Art class is fun and you will learn so much! I am excited to meet you, and I am sure that you have so much creativity to share during art specials classes, I look forward to seeing what you will create.

---

Mrs. Koch - Music

Welcome to the Music Room - a place of creativity and discovery! I am Yvonne Koch, the Music Specialist. I have been teaching for over 30 years, and the past eleven have been here at Penny Road. In Kindergarten, students have the opportunity to let their inner musician shine through singing, playing rhythm instruments and movement activities. Students learn basic music concepts such as beat, rhythm, pitch, and dynamics. Regularly exposing my students to classical music develops critical thinking skills and helps build a life-long appreciation of the performing arts. Imagination is at the heart of creativity and is encouraged through different musical games and play. Towards the end of the year, students have the thrill of performing for parents!