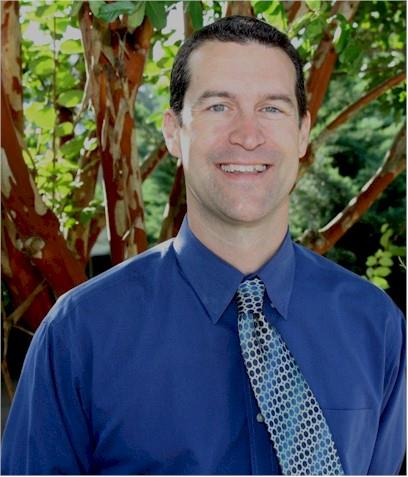 Phone: 9195548686 (ext. 22592)
Email:
Degrees and Certifications:
Mr.

Robert Soutter, Principal

Serving as principal of Rolesville Elementary is a great privilege. Co-laboring with such a fantastic group of teachers, students, and parents is a great delight.

I have been working in Wake County Public Schools since 1994. I taught 2nd and 3rd grade for 8 years before pursuing school administration. I then served as a middle school assistant principal for 6 years. In November of 2010 I took the role of principal at North Ridge Elementary. I came to Rolesville Elementary in July of 2022.

I have been happily married since 1993 and have 5 children. I enjoy my time with my family: eating nightly dinners together, going on walks, riding bikes, and vacationing. My hobbies include home remodeling, being outdoors, snowboarding, and skateboarding.

Rolesville is a fantastic school and I look forward to a future of building on our successes.
Phone: 919-554-8686 ext 22593
Email:
Degrees and Certifications:
Mr.

Garren Barna, Assistant Principal

My name is Mr. Barna and I am humbled and honored to be able to serve as Assistant Principal of RES. I spent my elementary school years in Allentown, Pennsylvania. I moved to New York in fourth grade and stayed there until I graduated from college in Western New York at Houghton College. At Houghton, I received my dual certificate in Elementary Education and Special Education. Immediately after graduation, I moved with my wife to Wake Forest because I never wanted to see seven feet of snow again! Here in North Carolina, I received my Masters in School Administration from the University of North Carolina at Chapel Hill (Go Heels!)

Fortunately for me, RES is where I began my administrative career. Prior to this role, I was an administrative intern at Underwood GT Magnet Elementary and also worked as a second and fifth grade teacher at Wakelon Elementary. I care deeply about making sure that every student has someone in their corner and that every teacher is supported in this ever-changing and challenging profession. I am so excited to be a part of this community and to serve the families, students, and staff that call RES home!

When I am not at school, I love spending time with my wife Megan and my two kind, funny, and sometimes crazy kids- Audrey (4) and Brooks (2). I also have a 100-pound golden retriever named Baloo (he too is kind and funny, but much more crazy!). As a family, we like to enjoy our time at the beach, watching Disney movies, or playing in the yard. For fun, I like to watch sports, powerlift, collect comic books, play music, write and read.