Why Join Our PTA?

Joining the FPDE Parent Teacher Association (PTA) gives you a powerful voice to speak on behalf of every child while providing the best tools for parents to help their children be successful students.

All parents, grandparents, relatives, caregivers, friends, staff and teachers are encouraged to join!

Does PTA Membership Require Time Commitments?

No. Absolutely not. Joining FPDE's PTA can simply be your donation to support our school. However, your help is always welcomed in a variety of areas including; fundraising, the Book Fair, the winter dance, spring carnival, test proctoring, cultural arts and committees that make things happen! You can view current volunteer opportunities on our web page.

Annual dues are $7 for each member this year. You can join online or with a form that was sent home with your student. Please see our membership page for details:

Please visit our website for additional information on fundraisers, events and PTA opportunities.

Please take a moment to "like" our page on Facebook.

FPDE PTA Mission Statement

The Forest Pines Drive Elementary PTA will support the students at Forest Pines Drive Elementary school and advocate on behalf of the students in the school:

To ensure that all children have the supplies they need to be successful.
To provide financial assistance for field trips, cultural arts events, enrichment activities and performances.
To recognize students in areas of academic achievement, attendance, school spirit and the demonstration of character.
To assist parents in developing the skills they need to raise and protect their children.
To encourage parent and public involvement in the school.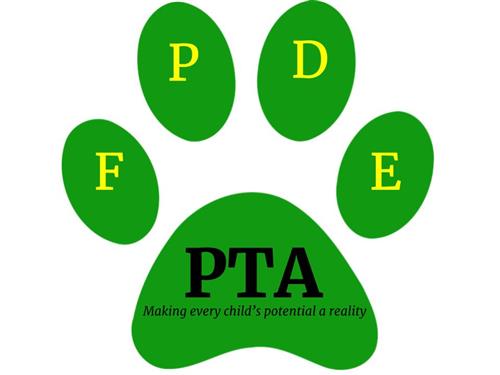 Our PTA Board 2023-2024

Claira Fleming, Co-President

Katie Williams, Co-President

Lexi Birdsall, VP

Stephanie Gadd, Treasurer

Natasha Gentile, Secretary