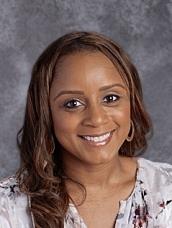 Phone: 919-466-1500 EXT: 20821
Email:
Degrees and Certifications:
Bachelor of Science in Middle Grades Education with a concentration in Language Arts and Social Studies and a minor in Spanish, North Carolina State University National Board Teaching Certification Masters in School Administration, North Carolina State University
Mrs.

Shantel Summerfield - Grade 6

Background:

Mrs. Summerfield was born and raised in Williamsburg, Virginia (a major family vacation spot due to attractions such as Colonial Williamsburg, Jamestown, Busch Gardens and Water Country :-)) Her family relocated to North Carolina during her freshman year of college where she attended Virginia Polytechnic Institute and State University (Go Hokies!) for a year and a half before changing her major to education and relocating to North Carolina to be closer to family. Mrs. Summerfield attended North Carolina State University (Go pack!) and earned her undergraduate degree in Middle Grades Education with a concentration in Language Arts and Social Studies. Ms. Summerfield started her teaching career at Davis Drive Middle School. During her time at Davis Drive she earned her National Board Teaching Certification and took on numerous leadership positions which eventually led her to pursue a degree in educational leadership at the best university in North Carolina, NC State University to obtain her Masters in Educational Leadership. In March of 2012, Mrs. Summerfield transitioned to the role of Assistant Principal at Mills Park Middle. Mrs. Summerfield prides herself on intentionally building strong, positive and meaningful relationships with students, teachers, parents and community members. The quote, "People don't care how much you know until they know how much you care" guides her work and daily interactions with others. She believes that there is value and unique gifts and talents in each individual waiting to be recognized, utilized and celebrated. Outside of education, she absolutely loves and cherishes spending time with her husband, family, pomapoo, friends and church family.

Favorite Education Quote:

"No significant learning occurs without a significant relationship." ~Dr. James Comer

Favorite Activities:

I love spending time with my husband, family, pomapoo (Nathan) and friends. I also enjoy playing softball, traveling, decorating and cooking/baking.

Favorite Teams:

NC State - Go Pack! I also like the Indianapolis Colts (my husband's favorite football team :-))

Favorite Book:

I love to read….too many to name!

Why Did I Become a Teacher:

I love to learn and grow and I also love children/young adults. Teaching gave me the opportunity to combine those two loves while also sharing that love of learning with students in the hopes of positively impacting and influencing the next generation.

If there was only one food left on Earth, what would you want it to be?

Some type of seafood! Shrimp, crab, lobster, mussels, scallops..I love it all!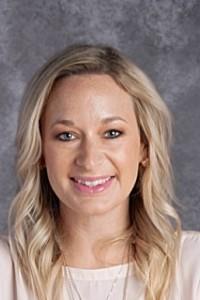 Phone: 919-466-1500 EXT: 20831
Email:
Degrees and Certifications:
Undergraduate degree in Middle Childhood Education-Language Arts and Social Studies, Ohio University Masters Degree in School Administration, North Carolina State University
Mrs.

Kim Tierney - Grade 7

Background:

Mrs. Tierney grew up in a suburb of Akron, Ohio and is a proud graduate of Ohio University. She began her teaching career as a middle school language arts teacher in WCPSS in 2005. In her 13 years of teaching in Wake County Public Schools, she has been dedicated to the success of her students by making school a place of belonging where children want to be each and every day. Through these experiences, she learned her passion for empowering others and serving her students and fellow teachers. She pursued administration and was accepted into the North Carolina Principal Fellows Program through NC State University and became an Assistant Principal at Mills Park Middle School once graduated. Mrs. Tierney deeply values relationships with the student, staff and families in the MPMS community and time with her husband and two young children.

Favorite Education Quote:

"They don't care how much you know until they know how much you care." - Theodore Roosevelt

Favorite Activities:

Spending time with my husband and children, reading books, swimming and organizing closets

Favorite Teams:

Cleveland Browns, Cleveland Indians and Cleveland Cavaliers

Favorite Book:

Any Harry Potter book (except the first one)

Why Did I Become a Teacher:

To serve and empower children so they can be whatever they want to be in life!

If there was only one food left on Earth, what would you want it to be?

Really GOOD Pizza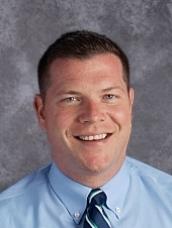 Phone: 919-466-1500 EXT: 20832
Email:
Degrees and Certifications:
B.A in English Education, Cortland State University (Cortland, NY) M.S. in Curriculum and Instruction, McDaniel College (Westminster, MD) M.S. in School Administration, North Carolina State University
Mr.

John Warwick - Grade 8

Background:

Mr. Warwick grew up in Rome, NY in a family of teachers. His father was a coach and PE teacher, and his mother was a teacher and school principal. He began his education career teaching English in nearby Hamilton, NY, and coaching baseball and football at the high school. After teaching there for five years, he began moving south and taught in Charles County, Maryland, where he met his wife, Sarah, who was teaching in the classroom next door. They moved to North Carolina in 2009 and he was a member of the initial Mills Park staff as a 6th grade ELA teacher in 2010. Mr. Warwick then moved into the role of assistant principal in 2013. His wife is an ESL teacher in the district, and he has two children, Abby and Jack. He enjoys the positive culture of our building, helping and serving the students and families in our community, and working with teachers to foster growth in all students.

Favorite Education Quote:

"Get your work done, now." - my dad, circa 1990

Favorite Activities:

When not working, Mr. Warwick loves to spend time with his family at all of the parks and greenways in the area.

Favorite Teams:

New York Yankees, New York Giants

Favorite Book:

Lord of the Flies, William Golding; The Road, Cormac McCarthy; Game of Thrones series

Why Did I Become a Teacher:

I grew up in a family of teachers, my older brother and sister both work in education, and it was the common thread for all of us at home. I saw the way students and former students greeted and admired my parents, and I wanted to emulate them and have students who were excited to see me long after I had them in class.

If there was only one food left on Earth, what would you want it to be?

Pizza