Return to Headlines
Hello, Dolphins! This is Kristen Faircloth, proud principal at Durant Road Middle School, with your August 6, 2023 Family Message.
We had an outstanding first week of the 2023-24 school year! Our Dolphins have settled into their schedules with ease, acclimated to their classes, and demonstrated exemplary behavior by following the expectations. It was great to see students reconnect with old friends and make new ones throughout the week. Thank you for ensuring your student was prepared each day to learn and grow. We are looking forward to an amazing year. Our staff is committed to fostering a safe, inclusive, and nurturing environment that empowers every student to excel academically and personally.
Please take a moment to read through the Family Message below, as well as the grade level newsletters, and do not hesitate to contact us if there is any way we can support you.
DRMS Family Survey
Please complete this brief survey to help us know the best way to support you and your family throughout this school year. https://bit.ly/drmsFA2023
Incentives for Students during the 2023-2024 School Year
We are excited to offer several incentive opportunities for students throughout this school year! Success and the opportunity to attend these events starts now.
Eligibility for After-school/Evening Activities: Students must be eligible to attend after-school/evening activities. If a student receives an in-school suspension (ISS) or out of school suspension (OSS), they become ineligible to attend these events for the remainder of that Quarter.

Principal's List: All As for the Quarter

Honor Roll List: All As and Bs for the Quarter

Academic Breakfast: Any student on the principal's list or honor roll for that Quarter, get to attend the Academic Breakfast in celebration. This takes place each quarter.

Chill and Chat: On Fridays, starting in the 2nd Quarter during Smart Block, any student on Principal's List or Honor Roll can hang out with their friends outside and play games to celebrate their Academic Success!

Block Party: Each student received a Dolphin Card as a reminder of our D.R.M.S. expectations each day. Students can earn signatures for not following expectations as well as POSITIVE signatures. If a student has 7 or fewer redirection signatures (not following expectations), they get an invite to the Block Party which includes fun activities!

TOPS Celebration: Any student who receives a 4 or 5 on their End of Grade Test at the end of the year, earns an opportunity to come to the TOPS celebration. Last year, our students were treated and enjoyed waffles with all the TOPPINGS!

GROWTH Celebration: Any student who shows a year's worth of growth on their End of Grade Test at the end of the year, earns an opportunity to attend the GROWTH Celebration! Last year, our students competed in pep rally games to earn bragging rights. It was a BLAST!!!!
Canvas
Families can view their student's course content and progress by creating a Canvas Observer Account. If you have multiple students, you can link all your students under a single Observer account. Parents can click on the following link to connect in Canvas.
https://www.wcpss.net/Page/51339
John Wall Family Foundation
We are excited to share that the John Wall Family Foundation has adopted Durant Road Middle School this school year. The John Wall Family Foundation strives to improve the quality of life for disadvantaged families and impact the lives of at-risk youth through mentorship, education, and physical activity. The John Wall Family Foundation will be at DRMS on Friday, August 11 to conduct a student assembly and tour our school!
DRMS Athletic News 8/7-8/11
We are excited to announce the dates of fall athletic tryouts at Durant Road Middle. The tryout process and days will vary from sport to sport, but please pay attention to the following schedule below of when tryouts will begin:
Football: Tuesday, September 5th
Girls Soccer: Wednesday, September 6th
Cheerleading: Tuesday, September 5th
Volleyball: Tuesday, September 5th
Just as a reminder, all student athletes will be responsible for a ride home. We do not provide transportation home from tryouts. If you are wanting to learn more information on the specific sports, please visit our athletics website https://wakecountyathleticzone.com/durant-road/.
DragonFly information & Deadline: In order to play on any athletic team at Durant Road Middle School, a student athlete must create and fill out a dragonfly form. If help is needed, please see Mr. Esposito or contact him (pesposito@wcpss.net). Dragonfly hard copy forms may also be distributed to students who need help creating accounts. These forms can be picked up from the school. Dragonfly accounts must be submitted, with all proper paperwork, by Friday, September 1 in order to be eligible for the fall season. Once paperwork has been submitted to 100% completion, on September 1 and September 5, student athletes will receive a wristband that will deem them eligible for fall tryouts.
Fall Picture Day
Thursday, August 17 is Fall Picture Day at Durant Road Middle School. All students will get their picture taken on Thursday, August 17. Fall pictures will be used in the 2023-24 yearbook. Be on the lookout for a flyer to be sent home with your student for picture ordering information.
Meal Benefits
All families must complete an application for the 2023-2024 school year in order to receive benefits. Please allow 10 business days for processing.
For every student that turns in the free and reduced meals application and qualifies, the school also receives federal funds that benefit the students and teachers at the school.
We need you to complete a 2023-2024 meal benefits application so our school can be eligible for extra funding next year. If you have not completed a free or reduced-price meal application and think your child may be eligible, pick up an application at your child's school or apply online.
A student's status from the 2022-2023 school year will roll over to this current year; however, it only carries them forward for the first 30 operational days or until a new application for the 2023-2024 school year has been processed.
7th Grade - Important! Immunizations Required
NC State Law mandates that all 7th-grade students have their TDAP and Meningococcal (MCV) vaccines by the start of their 7th grade year, July 31, 2023. 7th grade students who have not submitted their immunizations will be suspended based on policy. Please return immunization records showing TDAP and Meningococcal (MCV) vaccines anytime between now and July 31, 2023. Immunization records may be dropped off at the front office or emailed to kbograd@wcpss.net. We appreciate your attention to this mandate.
PARENT/GUARDIAN QR Code and Link to join PTA for 2023-2024
https://drms.memberhub.com/store/items/12672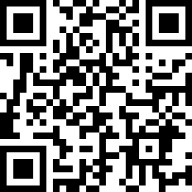 Thank you for supporting DRMS,
Kristen J Faircloth
Principal