Return to Headlines
Dear Salem Families,
Wow! October has been a very busy month at Salem! We've had several field trips and student events during the school day and it has been very exciting. We've also begun tours for next year's incoming kindergarten families! It is always so much fun to meet our new families and brag about all of the great things happening within our school.
Please remember that while tomorrow is Halloween, students should not wear costumes to school or bring candy. We hope families have a wonderful time celebrating at home in their own ways, but please keep in mind that tomorrow and Tuesday are both instructional days.
It's time to chase down that Turkey at Apex Community Park on Saturday, November 19th at 10am. Join Salamanders on the Run in participating in this fun, family-friendly event! The course will take you through the park and around a scenic lake. Click HERE to learn more and register!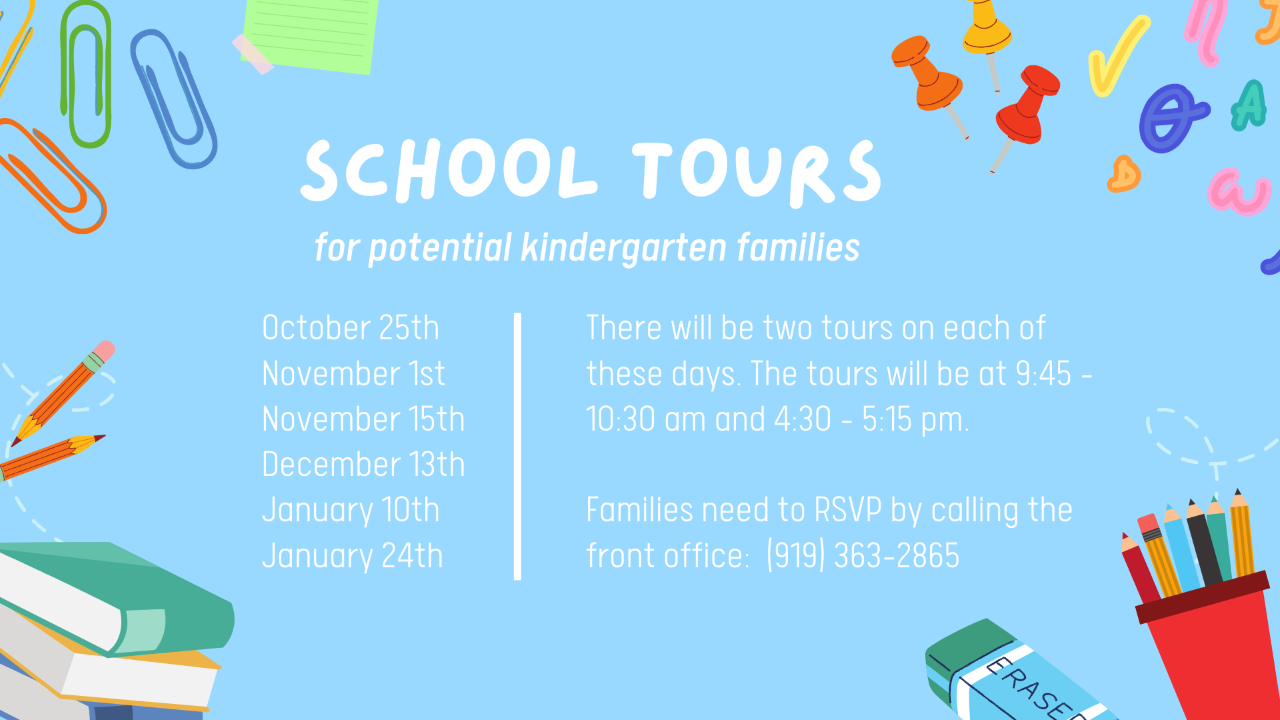 From the PTA:
Copy helpers wanted! Salem is looking for two volunteers per track to help make photocopies for teachers. We plan to have each volunteer (per track) come once a week for approximately an hour on a set day/time to make copies and prep other learning materials. Volunteers would come once a week during their "track in" time. Please email Jenny Byer at jrbeyer@wcpss.net if you are interested in signing up. Training will be provided and you must be an approved WCPSS volunteer.
Lunch Volunteers! Don't forget - if you'd like to volunteer to help in the cafeteria during lunch you can click on the link below for more information and to sign up!
https://www.signupgenius.com/go/10C0E4BAEA72DABFFC34-lunchroom
Sincerely,
Dr. Sarah Oatsvall, Principal
Upcoming Dates
October 31st - Reports Cards go home for Track 4
November 1st - PTA Meeting at 4:15 in the Media Center
November 4th - Interims go home for Tracks 1 & 2
November 8th - No School (Election Day)
November 10th - Early Release at 1:45
November 11th - No School (Veterans Day)