Return to Headlines
Salem Elementary News 10/9/22
SALAMANDER NEWS 10/9/2022
Dear Salem Families,
We've had a wonderful week at Salem! October is a busy month with lots of wonderful things planned! Please take a moment to read through all of the announcements included in this newsletter!
It's time to chase down that Turkey at Apex Community Park on Saturday, November 19th at 10am. Join Salamanders on the Run in participating in this fun, family-friendly event! The course will take you through the park and around a scenic lake. Click HERE to learn more and register!
We have an Instructional Assistant position on Track 4 that will begin in December. If you are interested in working at Salem please complete the online application, which can be found on the district's website. If you have specific questions about the position please reach out to me directly!
Update on Salem STEM Club - STEM club is back! This will be an after-school club for students in 2nd-5th grades that will be held from 4:15 to 5:15 PM on the first and third Wednesday of the month for the remainder of the school year. In October, as they get started, the club will meet on both October 12th and 19th. This club will be facilitated by Panther Creek High School students and Salem staff. Participation in this club will be limited to 30 students. If more than 30 students sign up to participate this quarter, we will then ensure that a different list of students gets to participate in the 3rd quarter, beginning in January and then an additional group in the 4th quarter, beginning in April. Registration for this club will be through this Google Form. https://forms.gle/vkKtRVDhnrih4ZBF9
Calling all dads - All Pro Dad's is back, too! What is the All Pro Dad program? It's a chance to get together with other dads and talk about a topic together with your child. It's also a chance to recognize your child's accomplishments and a chance to spend some time together over a quick snack breakfast and start your day off right! Join us at 8:00 AM on Tuesday, October 11th in the cafeteria for a light breakfast and coffee. Our topic this month is "Initiative". We sure hope to see you there! Please RSVP by calling the school office by Sunday, October 9th so we can have an accurate headcount!
Finally, we are entering registration season for the 2023-2024 school year, as crazy as that sounds! Please see this graphic regarding upcoming tours for prospective kindergarten families and share with your friends! This information is also on the school website.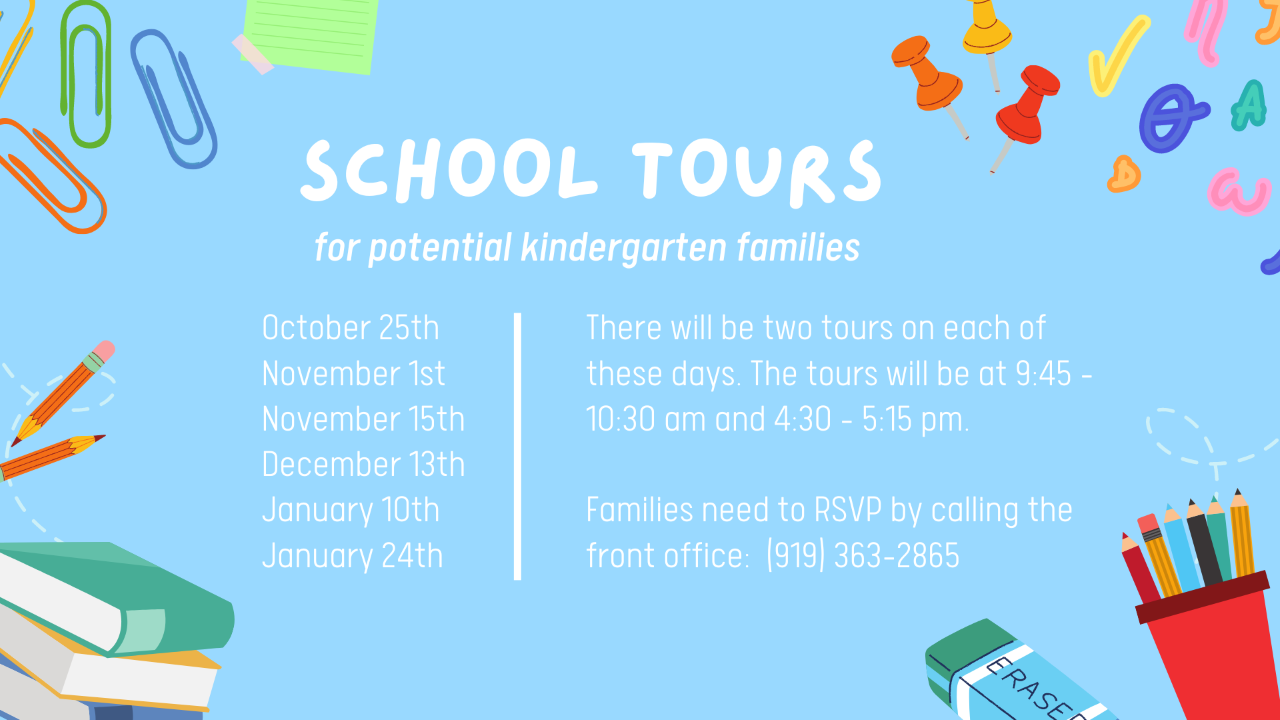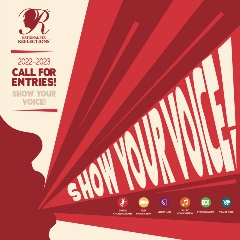 From the PTA:
Every year the National PTA Reflections Program holds an arts competition to give students positive recognition for their original works. This year's theme is "Show Your Voice". Digital submissions or questions for this year's arts competition will be accepted through Thursday, October 20 by emailing Natalie Burns at salemelementaryreflections@gmail.com.
Copy helpers wanted! Salem is looking for two volunteers per track to help make photocopies for teachers. We plan to have each volunteer (per track) come once a week for approximately an hour on a set day/time to make copies and prep other learning materials. Volunteers would come once a week during their "track in" time. Please email Jenny Byer at jrbeyer@wcpss.net if you are interested in signing up. Training will be provided and you must be an approved WCPSS volunteer.
Coat Drive! Fall is upon us! It's time to pull that coat out from the back of the closet. Please consider donating GENTLY USED coats (any size) to the Salem Elementary PTA Coat Drive! Coats will be passed along to those in need. To donate, please send the coat to school and place it in the Coat Drive box in the front lobby.
Lunch Volunteers! Don't forget - if you'd like to volunteer to help in the cafeteria during lunch you can click on the link below for more information and to sign up!
https://www.signupgenius.com/go/10C0E4BAEA72DABFFC34-lunchroom
Sincerely,
Dr. Sarah Oatsvall, Principal
Upcoming Dates
October 11th - Report Cards go home for Tracks 1, 2, & 3
October 20th - PTA Papa John's Fundraiser
October 21st - Fall Picture Makeup Day for Tracks 1 & 3
October 24th - NO SCHOOL
October 27th - Fall Picture Makeup Day for Tracks 2 & 4