Return to Headlines
11/23 Principal's Message
Alston Ridge Families:
We have so much to be thankful for at Alston Ridge.
Thank you for your financial investment in our school's Parent-Teacher Association (PTA) during the Apex REMIX event (raising $22,830.88 directly for our school's efforts in increase racial equity, connection, and community);
Thank you for supporting your student's learning at home—thank you for all the times you have been there for technical support, thank you for being an emergency tutor, thank you for being the custodian helping keep your child's learning space clean and organized (or making them do it!), thank you for the time you shushed a younger sibling or rearranged family schedules around school time;
Thank you for helping your children learn to wear a mask, and for teaching them healthy handwashing, and showing them how far 6-feet really is (farther than they realized!);
Thank you for the questions and feedback that have helped us to improve how we serve and support our students;
Thank you for the affirmation to our teachers that their work is valued and appreciated;
Thank you for looking out for your neighbors—making our community feel connected even when our school building was closed, and while we are isolated;
Thank you for the sacrifices and difficult decisions your family makes to opt-out, quarantine, and wait for the health of our community;
Because of you, our school community is strong, and we are together even when we are apart.
As we look ahead to the end of November and the final month of the semester, please note the following:
Monday and Tuesday, 11/23 & 11/24
Monday and Tuesday will continue to be live learning days for all students to attend school online. No students will attend school in-person. The school district made the late decision to allow schools to make learning this week asynchronous; however, our teachers will continue to commit to being present for your students' to ensure they are engaged and supported in learning ahead of the holiday. Thank you for helping your child(ren) to show up and be ready to make the most of this time together.
Virtual Academy Registration: Semester 2
All families are asked to please complete the Virtual Academy registration to indicate their plans for the second semester. Families may choose to enroll for in-person learning (Plans A/B/C) or for the Virtual Academy (including Virtual Pre-K).
If a family registered for Virtual Academy for the full-year, the family should still affirm their choice for the Virtual Academy via the Virtual Academy registration or may elect a change to in-person learning.
If a family registered for in-person learning (Plans A/B/C) and prefers to learn online through the Virtual Academy for the second semester, they should complete the Virtual Academy registration or may elect to confirm their plans to continue for in-person learning
If a family registered for Virtual Academy for only the first semester, the family should indicate via the Virtual Academy registration whether they would like to continue in the Virtual Academy or return to in-person learning
We will contact families who have not completed the registration by December 5 to help ensure that all families are able to make a choice for their learning to begin in January.
Teacher Assignments: Semester 2
Approximately 10-20% of all students will experience a change in teacher assignment for Semester 2 based on how families choose to register in the Virtual Academy or in-person learning. Teacher assignments are dependent on families' registrations. The likeliest reason for a change in teacher assignment is when a family chooses a different program option for Semester 2 than Semester 1 (change from Virtual Academy to in-person learning, or vice-versa); however, some changes will occur for students who continue with their current program assignment. Although we want to maximize consistency and predictability for all our students, families, and faculty, changes to the district's reopening plans and changing enrollment will force changes. It will not be possible to change Virtual Academy registration choices after December 9 to stay with a teacher who is changing program assignment, nor will it be possible to predict how many teacher assignments will be needed until after the Virtual Academy registration window has closed. Our faculty will make every effort to ensure a smooth transition and a great start to Semester 2 for every student, especially if there will be a change in the student's teacher assignment. Our teacher-teams have continued to work very closely and we are confident in the great experience our students will have with all of our amazing Alston Ridge teachers.
Student Support Series and Support Services
Alston Ridge School Counselors: Mrs. Jodie Damrauer (jdamrauer@wcpss.net) and Mrs. Lori Mathews (lmathews@wcpss.net) are looking forward to developing content for an upcoming series for families designed to provide resources for at-home support on a range of topics. Please share your ideas about topics: https://forms.gle/CzPQKZjR9y2hNyxs6 and e-mail them if our Student Support Services team can support your child or your family.
Help Keep our Schools Healthy and Safe—Become a Substitute Teacher
Looking for a way to help during COVID-19—become a substitute teacher for Alston Ridge and WCPSS. For our school to stay open for in-person learning, and to maintain rigorous health and safety practices that limit exchange between groups of students, reinforce the importance of social distancing, and ensure strong supervision, we need more substitute teachers who are willing to come to school and work with students. If you are interested in serving our school (occasionally, or on a regular basis) please consider completing the substitute recruitment process: https://www.wcpss.net/Page/225 and contact our Lead Secretary, Ms. Tiffany Furr (tfurr@wcpss.net). Access to substitute teachers helps ensure that learning continues uninterrupted for all students and that teachers continue their primary responsibilities uninterrupted. Thank you for considering serving our school this year—please contact Principal Niko Schutte (nschutte@wcpss.net) with any questions about serving as a substitute teacher at Alston Ridge and our other Wake County schools.
Thank you again for all of your kindness, support, and confidence—we are grateful for you.
Take good care,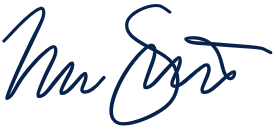 Niko