Return to Headlines
Alston Ridge Families:
I hope that each of you has had a wonderful weekend with an opportunity to refresh for the week ahead. Thank you for the patience and grace to learn into the first weeks of school together. We are looking forward to all that we will gain as a school community with continuous improvements over the next 2 ½ weeks until our first track-out.
Track Out Reminder
Students and faculty will conclude live learning on Monday, 9/28. State legislated Remote Learning Days will include asynchronous (on your own) activities on Tuesday, 9/29 and Wednesday, 9/30. This marks the end of the first quarter for year-round schools. A track-out vacation follows from 10/1-10/16. Live learning resumes on Monday, 10/19.
Progress Reports
Most families will receive informal, anecdotal feedback on their student's participation at the end of the week in the form of an e-mail, written attachment, or short video from their teacher. Progress reports will not include specific information on students' academic progress due to the very short term of the first reporting period. Families who would like additional academic information about students' progress to-date may consider requesting a conference with their student's teacher. After the week of 9/21, most students will have completed tasks that will have been assessed for more formal academic feedback, and all students should have completed standardized assessment of their reading skills. Report cards, including more specific academic indicators based on work through 9/30, will be e-mailed on 10/23.
Assessments—SSA & Istation
To understand students' academic needs, assessments have begun occurring informally during live learning at most grades, and standardized evaluations will begin to establish baseline data for growth. During this upcoming week, nominated students will take Single-Subject Acceleration assessments; followed by all students' participation in universal literacy screening assessments via the district's adopted reading assessment platform for foundational skills: Istation. Istation assessments will be administered online during the week of 9/21. To learn more about the Istation assessment an online parent information session will be held Thursday, 9/17 at 6p on the Alston Ridge ES YouTube Channel. Alston Ridge instructional leaders will answer questions live during the session. To submit a question in advance, please fill out the Istation Questions for ARES Parent Presentation.
Supply Pick-ups
Individual classrooms may be in touch with families prior to the end of the quarter in order to provide some additional instructional resources; however, whole-school distribution will not be scheduled until after the first track-out period. In October we look forward to the chance to schedule another large-scale materials distribution to issue math curriculum resources, manipulatives, and texts for literacy instruction.
Week 3: Please share feedback
We are looking forward to the ways that we can improve the online learning experience for every student and family. Please take a moment to complete a short, anonymous feedback form: ARES Online Learning Feedback (https://forms.gle/2PKcRp66ZvSqAjku9), based on your experience thus far. And, please don't hesitate to reach out directly to your student's teacher and the school's administration for help: Principal Niko Schutte, nschutte@wcpss.net, Assistant Principals Melissa Oliver, moliver2@wcpss.net, and Ruth Ann Freeman, rfreeman@wcpss.net.
Books are Ready!
The library is humming with activity—Ms. McConnell's slideshow How to Use the ARES Library (https://bit.ly/31Yx5ng) will tell you everything you need to know to have a pile of books ready to pick-up. Don't forget to come and get them once you've chosen what you want—they'll be waiting in the carpool loop for you to pick-up!
Alston Ridge ES YouTube Channel
Subscribe to our school's YouTube Channel to be the first to know about new content: Daily Morning Announcements at 9 a.m. and Read-Alouds each evening.
Please do not hesitate to call or e-mail with questions and for support. We are here to help—teachers, administrators, counselors, assistants, and support staff. Let us know what we can do to make this year possible for you and your student, together.
Take good care,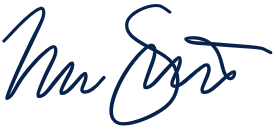 Niko
Tuesday, September 15th, 6:00 - 7:15 pm will be our first virtual PTA meeting. Principal Schutte will be giving an address to the school and one of our wonderful ARES counselors will have tips on taking care of your child's mental health in this unusual time! Come hear how your support impacts the school and get a sneak peak of what is coming this year. We will also hold our official election for the 2020-21 PTA Board (slate of candidates is listed below) and vote to approve our budget for the year. ALL parents and guardians are invited and encouraged to join! Parents who have officially joined the PTA are eligible to vote. We can't wait to see you!

Here is the login information for the meeting: https://meet.google.com/mzm-ciri-zab