At Ballentine Elementary, we have amazing students who keep our days filled with smiles, learning and discovery. There is no place in the world I would rather be the principal! At any given time, you can see students helping each other, learning new skills and strategies, working collaboratively to investigate ideas, and purely enjoying the process of learning and being with each other.

Our staff members are focused on providing students with rich learning experiences and spend time each week in Professional Learning Teams to plan lessons and units focused on the needs of each child. Throughout the years, we have invited those who are passionate about teaching to join our faculty! We are fortunate to staff members who absolutely love what they do every day!

The Ballentine Elementary PTA is priceless, and we value the time, talent and resources they provide for our school. If you have not already, please find a way to become active in this group of school supporters. It will be time well spent!

Finally, we welcome your partnership in your child's education and invite you to become involved in school activities, attend events and volunteer whenever possible. We cannot do this without you!

Kimberly Short, Principal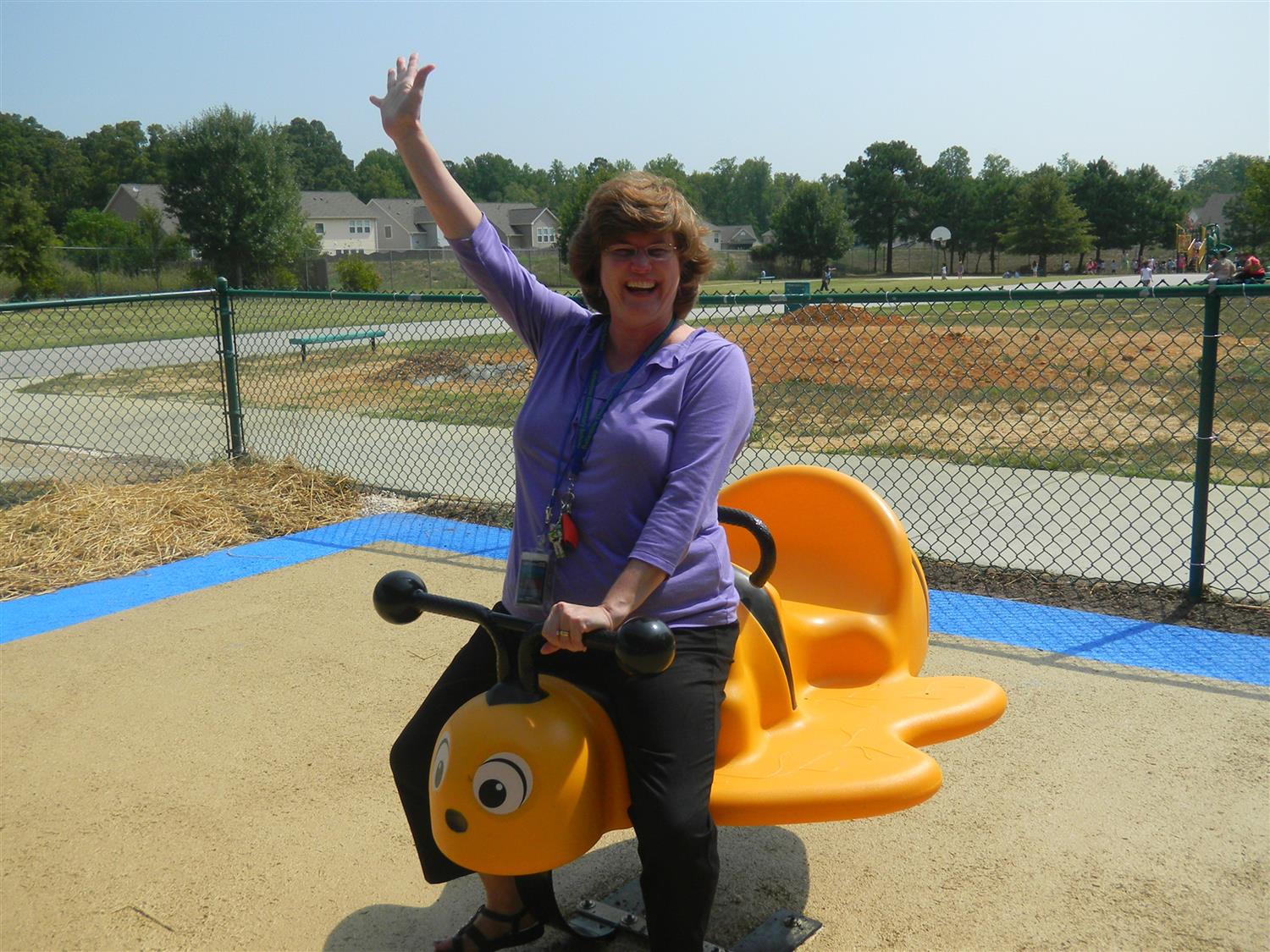 Phone: 919.557.1120 ext. 0
Email:
Degrees and Certifications:
Mrs.

Short

Fun Facts about me
My undergraduate degree in special education was obtained at East Carolina University. I have two graduate degrees: a M.Ed. from North Carolina State University in special education and a M.S.A. from UNC-Chapel Hill. I also have affiliation with the University of Kansas-Center for Research on Learning. (In other words, I always have a team to cheer for!)
My teaching experience includes teaching in WCPSS traditional, magnet and year-round schools, and I was an adjunct instructor at NCSU for many years.
I have been married for 29+ years to my husband, who is my best friend. We have an adult daughter who lives in Asheville, NC and a son who attends East Carolina University. Our kids keep us running from the mountains to the coast!
We also have saltwater tanks at home, a parrot (who is supposed to be living with our daughter), and a senior citizen dachshund named Gabby, who all make up the zoo we still have at home.
Stop by to visit the fish who live in the saltwater fish tank in my office! The fish absolutely love when kids & adults come to my office to visit or read them a story!!