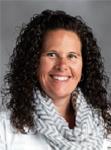 Phone: 919-557-1120
Email:
Degrees and Certifications:
*Masters of Education *National Board Certification *Certified Teacher of English of Speakers of Other Languages *Certified Literacy Specialist *2017 Teacher of the Year
Ms.

Katie Wright

Hi! I am Katie Wright. I am the ESL Teacher at Ballentine. I have taught at Ballentine Elementary School since 2006. I taught 5th grade, 3rd grade and Literacy Intervention. I am originally from the Hudson Valley in New York. I went to the College of Saint Rose, in Albany, NY. My background specializes in elementary foundational literacy. I have a Masters degree in literacy that I obtained at NC State University in 2010. I also recently achieved one of the greatest honors of my career, I became a National Board Certified Teacher. In addition, I now have my certification in teaching English to Speakers of Other Languages and that takes me to the next journey of my career. I have enjoyed learning new things about new cultures.

Being a teacher in the 21st century means something different than it used to. My goal is to have as much impact on my students as possible during the time I get to spend with them. I want them to walk away, prepared with the tools they need to be successful in an ever changing world. I strive to make learning fun, and provide meaningful, engaging experiences for my students. I want them to be the best versions of themselves as possible. I want them to be respectful, good people. In order for students to want to rise up to the bar I've set, it starts with love and relationships.

English as a Second Language

The goal of English as a Second Language Services is to prepare students to participate successfully in classrooms where English is the medium of instruction in all subject areas.

It is our mission to instruct English language learners so they can gain access to the standard course of study, graduate with a diploma and participate fully in US society. The ESL program strives to keep ESL students in school in order to give them the English language and academic skills necessary to obtain a diploma and successfully function in the United States. ESL is funded by State and Federal Programs.

---

Programs in ESL

ELL: English Language Learners, students whose home language is not English and who has not yet acquired proficiency in English
LEP: Limited English Proficiency, students from a non-English-speaking background who has a not yet learned English.
SIOP: Sheltered Instruction Observation Protocol, is a framework of instructional best practices that teachers use to develop language as they deliver content. Although SIOP is essential for LEP students, it is effective for all students.

---

If your child's primary language is not English

Your child will need to take a state-mandated English proficiency test. The results of this test will help school staff know the level of language support your child may need. Contact the

Center for International Enrollment

for more information.
10 Assumptions to Rethink About English-Language Learners
Miss Wright's ESL Class Wishlist

Dry Erase Markers

Card Stock

Colored Gel Pens

5x7 Sticky notes

Colored pencils

Paper towels

Bean Bag Chairs
Shortcut Links to More Resources! Click on an image below.