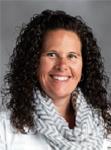 Phone: 919-557-1120
Email:
Degrees and Certifications:
*Masters of Education *National Board Certification *Certified Teacher of English of Speakers of Other Languages *Certified Literacy Specialist *2017 Teacher of the Year
Ms.

Katie Wright

Hi! I am Katie Wright. I am the ESL Teacher at Ballentine. I have taught at Ballentine Elementary School since 2006. I have taught 5th grade, 3rd grade, and Literacy Intervention. I am originally from the Hudson Valley in New York. I went to the College of Saint Rose, in Albany, NY. My background specializes in elementary foundational literacy. I have a Masters degree in literacy that I obtained at NC State University in 2010. I also recently achieved one of the greatest honors of my career, I became a National Board Certified Teacher. In addition, I have my certification in teaching English to Speakers of Other Languages. I enjoy learning new things about new cultures. Teaching students to listen, speak, read, and write in English is very rewarding.

Being a teacher in the 21st century means something different than it used to. My goal is to have as much impact on my students as possible during the time I get to spend with them. I want them to walk away, prepared with the tools they need to be successful in an ever changing world. I strive to make learning fun, and provide meaningful, engaging experiences for my students. I want them to be the best versions of themselves as possible. I want them to be respectful, good people. In order for students to want to rise up to the bar I've set, it starts with love and relationships.

-----------------------------------------------------------

¡Hola! Soy Katie Wright. Soy el profesor de ESL en Ballentine. He enseñado en la Escuela Primaria Ballentine desde 2006. He enseñado en 5º y 3º grado y en Intervención de Alfabetización. Soy originario del Hudson Valley en Nueva York. Fui al College of Saint Rose, en Albany, NY. Mi experiencia se especializa en alfabetización básica elemental. Tengo una maestría en alfabetización que obtuve en la Universidad Estatal de Carolina del Norte en 2010. También logré recientemente uno de los mayores honores de mi carrera, me convertí en Maestra Certificada por la Junta Nacional. Además, tengo mi certificación en la enseñanza de inglés a hablantes de otros idiomas. Disfruto aprendiendo cosas nuevas sobre nuevas culturas. Enseñar a los estudiantes a escuchar, hablar, leer y escribir en inglés es muy gratificante.

Ser profesor en el siglo XXI significa algo diferente de lo que solía ser. Mi objetivo es tener el mayor impacto posible en mis estudiantes durante el tiempo que puedo pasar con ellos. Quiero que se vayan, preparados con las herramientas que necesitan para tener éxito en un mundo en constante cambio. Me esfuerzo por hacer que el aprendizaje sea divertido y brindar experiencias significativas y atractivas para mis estudiantes. Quiero que sean las mejores versiones posibles de sí mismos. Quiero que sean respetuosos, buenas personas. Para que los estudiantes quieran estar a la altura del listón que he establecido, comienza con el amor y las relaciones.

English as a Second Language/Ingles como segundo lenguaje

The goal of English as a Second Language Services is to prepare students to participate successfully in classrooms where English is the medium of instruction in all subject areas.

It is our mission to instruct English language learners so they can gain access to the standard course of study, graduate with a diploma and participate fully in US society. The ESL program strives to keep ESL students in school in order to give them the English language and academic skills necessary to obtain a diploma and successfully function in the United States. ESL is funded by State and Federal Programs.

El objetivo de los servicios de inglés como segundo idioma es preparar a los estudiantes para que participen con éxito en las aulas donde el inglés es el medio de instrucción en todas las materias.

Nuestra misión es instruir a los estudiantes de inglés para que puedan acceder al curso de estudio estándar, graduarse con un diploma y participar plenamente en la sociedad estadounidense. El programa de ESL se esfuerza por mantener a los estudiantes de ESL en la escuela a fin de brindarles el idioma inglés y las habilidades académicas necesarias para obtener un diploma y funcionar con éxito en los Estados Unidos. ESL está financiado por programas estatales y federales.

---

Programs in ESL

ELL: English Language Learners, students whose home language is not English and who has not yet acquired proficiency in English
LEP: Limited English Proficiency, students from a non-English-speaking background who has a not yet learned English.
SIOP: Sheltered Instruction Observation Protocol, is a framework of instructional best practices that teachers use to develop language as they deliver content. Although SIOP is essential for LEP students, it is effective for all students.

ELL: Estudiantes del idioma inglés, estudiantes cuyo idioma materno no es el inglés y que aún no han adquirido competencia en inglés.
LEP: Dominio limitado del inglés, estudiantes con antecedentes que no hablan inglés y que aún no han aprendido inglés.
SIOP: Protocolo de observación de instrucción protegida, es un marco de mejores prácticas de instrucción que los maestros utilizan para desarrollar el lenguaje a medida que imparten el contenido. Aunque SIOP es esencial para los estudiantes LEP, es efectivo para todos los estudiantes.

---

If your child's primary language is not English/Si el idioma principal de su hijo no es el inglés

Your child will need to take a state-mandated English proficiency test. The results of this test will help school staff know the level of language support your child may need. Contact the

Center for International Enrollment

for more information.

Su hijo deberá tomar una prueba de dominio del inglés exigida por el estado. Los resultados de esta prueba ayudarán al personal de la escuela a conocer el nivel de apoyo lingüístico que su hijo puede necesitar. Comuníquese con

el Centro de inscripción internacional

para obtener más información.
10 Assumptions to Rethink About English-Language Learners
Miss Wright's ESL Class Wishlist

Dry Erase Markers

Card Stock

Colored Gel Pens

5x7 Sticky notes

Colored pencils

Paper towels

Bean Bag Chairs
Shortcut Links to More Resources! Click on an image below.