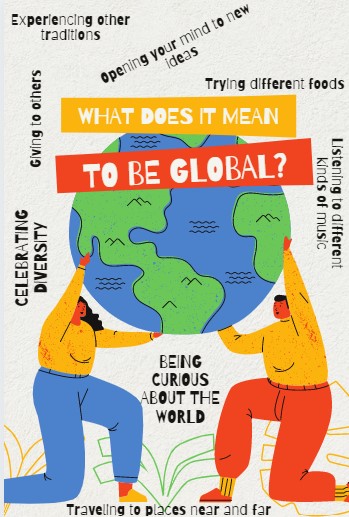 International Studies Overview

International Studies (K-5)

International Studies education is taught through integrated units of study throughout the whole day that include world investigations, global perspectives, communication of ideas, and local and global action. Students in the International Studies magnet have the opportunity to study world language choices beginning in kindergarten through fifth grade. Language classes are forty minutes per day four days a week and currently include Chinese, French, Spanish, Japanese and German. Students also select classes from a menu of internationally focused Art, Music, and PE courses for forty minutes per day five days a week. Twenty-first century tools assist students in learning about the rich world around them and various means of communicating across cultures to become global ambassadors. We use the United Nations Global Goals for Sustainable Development in conjunction with the Asia's Society Matrix.