Team Europe: The Monk Seals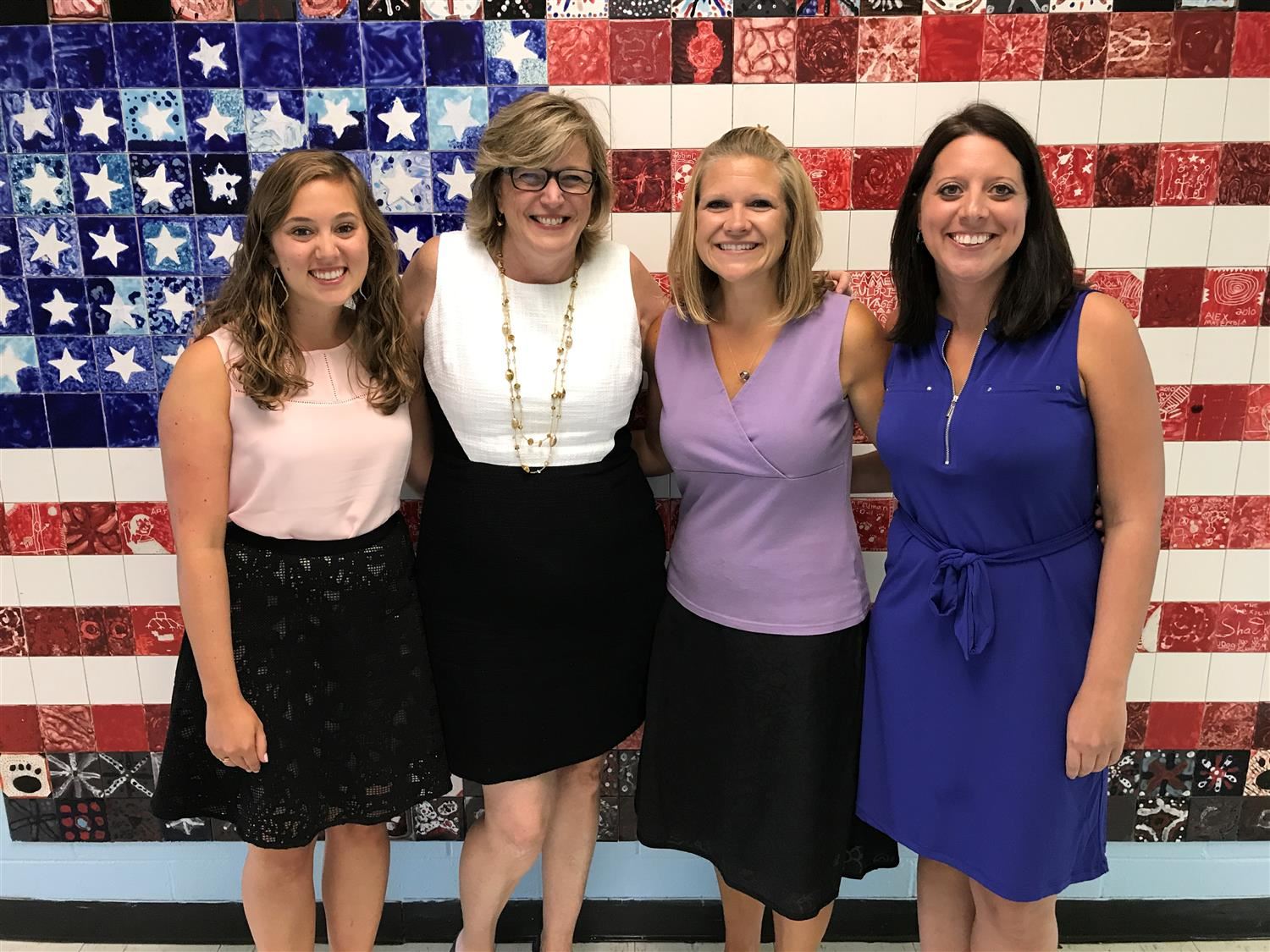 Welcome to the 5th grade! We are so glad to be your teachers. We have an exciting year planned for you. Keep reading to learn a little bit more about us. We look forward to learning about you!

Mrs. LeRoy grew up in New York and has taught in public and private schools in New York, Virginia, and North Carolina. She has been teaching fifth grade math/science at Penny Road for six years. She loves creating fun and relevant experiences in the classroom.

Ms. Neeb is beginning her eleventh year of teaching and recently moved to North Carolina from Florida. This will be her second year at Penny Road, but her previous experience includes six years teaching fourth grade and three years as an instructional coach. Originally from Michigan, Ms. Neeb received her bachelor's degree from Western Michigan University and later earned her master's degree from the University of Central Florida. Her favorite thing about teaching is watching her students build their confidence as they become independent learners.

Mrs. Kozemko is originally from Wilkes-Barre, PA. She received a Bachelor of Arts degree in Education from Marywood University in 2003. Mrs. Kozemko is starting her 14th year of teaching and loving every minute of it! She taught 4th grade for five years in Northern Virginia and has taught 5th grade language arts and social studies at Penny Road for the past 9 years.

Ms. Schutrum is starting her second year of teaching at Penny Road. She received her Bachelor's degree from UNC Chapel Hill in 2016. She enjoys getting to know her students and making learning enjoyable and relatable for everyone.