Team Australia: The Koala Bears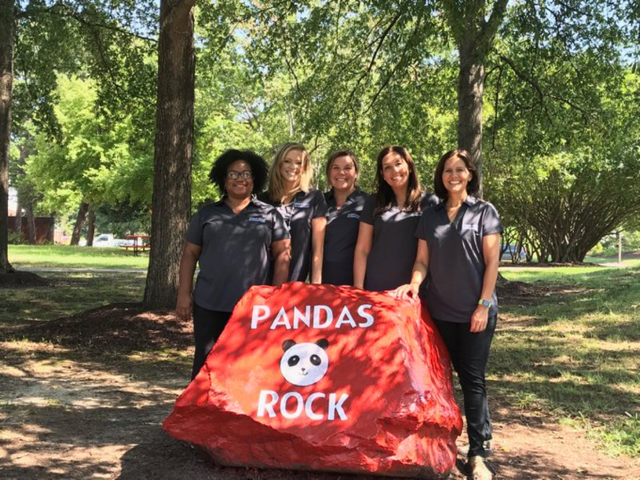 The fourth grade teachers of Penny Road are excited to get to know you, but before we do, here's a little bit about us!

Mrs. Bailey: Nicole moved to North Carolina in 2016 from Maryland where she taught grades 3-6 for 11 years. She earned a Bachelor of Arts degree from Howard University, a Master of Science in Education and a Graduate Certificate in Gifted Education from The Johns Hopkins University as well as a Graduate Certificate in K-6 Mathematics from Walden University. She and her family are enjoying North Carolina, especially the weather and of course Penny Road Elementary. Nicole has two young adult children, a son who is a student at Penny Road and a dog named Thor. Some of Nicole's favorite things include the beach, Maryland Blue Crabs, outdoor concerts, and escape rooms.

Mrs. Conley: Anna Conley is originally from the the N.C. mountains where she attended Appalachian State University for her Bachelors degree in Elementary Education. She earned her Masters degree at UNC-Chapel Hill and has over ten years of service in education. Mrs. Conley has taught kindergarten, second, fourth, and sixth grade in various parts of the state. She loves teaching at Penny Road and fourth grade is one of her favorite age groups to work with. Mrs. Conley lives in Apex with her husband and son. Together, they enjoy being outside and spending time with family and friends.

Mrs. Heinze: Angie began her teaching career where she grew up in Western, NC teaching 4th, 5th and 6th grades. She is thrilled to teach 4th grade math and science at PRE. She received her bachelor's degree at Lenoir Rhyne University in elementary and middle school education with a concentration in science. She then went to Appalachian State University for her master's degree in educational technology. She has 2 wonderful kids and a great husband. Her daughter attends Georgia Tech and her son attends the North Carolina School of Science and Mathematics in Durham. Family time is spent playing strategy games, camping and enjoying the outdoors.

Grade Level Chair: Mrs. Roll: Barb Roll has over 10 years of teaching experience, all but one of those years are right here at Penny Road teaching 4th grade. Barb, her husband Ted, and their three girls moved down to NC from Michigan. They are Michigan fans at heart, but have become ECU fans as well, since their two oldest daughters both attend school there. Go Pirates! They keep busy with their youngest daughter who still is at home and their dog Buddy! Together we like to hike, read, and spend time at the beach. Teaching is a second career for her, and she feels very passionate about what she does each day. One of her favorite things is having students work on PBL projects, because watching students grow and learn is what makes teaching fun!