Team South America: The Jaguars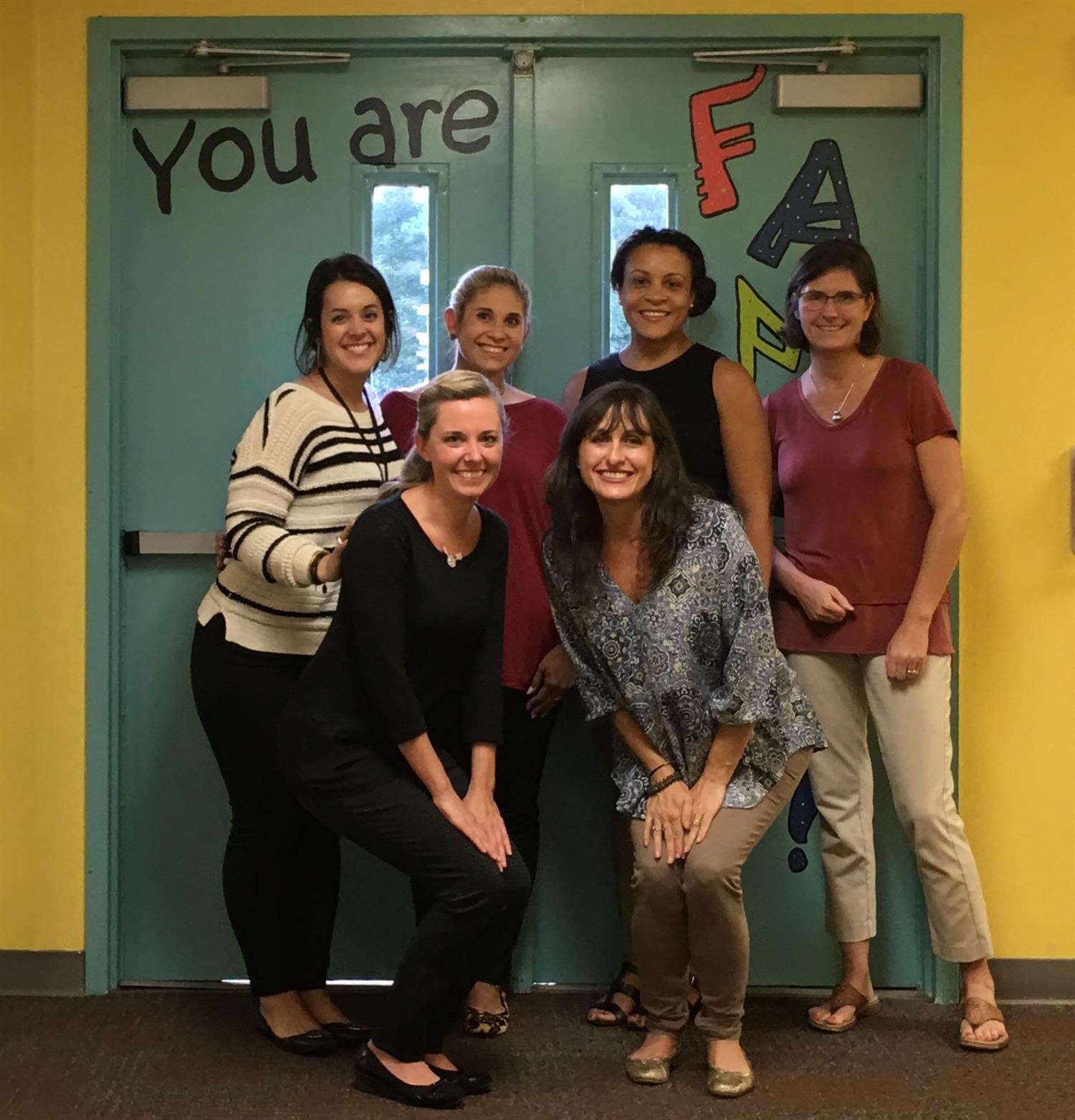 Welcome to 3rd grade! We are excited to be your teachers this year. In 3rd grade, you'll find an energetic and enthusiastic group of teachers. Take a few moments to learn more about each member of the third grade team.

Mrs. Smith received her Bachelor's Degree in Psychology and K-6 Education from Meredith College and her Master's Degree in Reading Education from East Carolina University. Additionally, she is Nationally Board Certified in Reading Education. In her free time, you will find her handing out with her family, curled up with a good book, enjoying a cup of Starbucks coffee or visiting her daughter at UNC-Chapel Hill.

Mrs. Wellsis a proud PRES Panda! She is a graduate of West Virginia University and East Carolina University. She is a mother of two boys and loving dog, named Rowan. She absolutely loves teaching third grade!!! When she is not teaching she likes to do yoga, ski and paddle board.

Ms. Hain is originally from Erie, Pennsylvania and graduated Clarion University of Pennsylvania with a Bachelor's Degree in Early Childhood Development and Elementary Education. She has taught fourth grade and served in school level administration before joining the staff at Penny Road Elementary School. She loves spending her free time with her family and friends, going shopping, and enjoying thrill rides at amusement parks!

Ms. Wall grew up in Sanford, North Carolina and graduated from the University of North Carolina at Wilmington with a Bachelor's Degree in Special Education and Elementary Education. She is beginning the National Board certification process in Literacy. She loves to travel and has spent time teaching in Costa Rica while studying abroad in college. In her free time, she enjoys spending time with her family and friends, being at the beach and fishing, shopping, and reading a good book. Ms. Wall loves being a PRE Panda!

Ms. Brush is originally from St. Louis, Missouri. She also lived in Manhattan, Kansas prior to coming to North Carolina in 2012. She graduated from Kansas State University with a Bachelor's Degree in Elementary Education and a Master's Degree in Special Education. She has been teaching since 2008, but has been at Penny Road since 2012. She enjoys spending time with her family, running, and being outdoors.

Mrs. Irvin began her teaching career in Maryland at a school two miles from Washington, DC. She earned her undergraduate degree at James Madison University and her masters degree from Florida State University. This is her 23rd year of teaching, 11th year at Penny Road. She enjoys reading, being outdoors, traveling, watching her boys play sports and spending time with her family and friends.