Oct. 19th- 3rd grade Field Trip track 1 to Morehead Planetaruim. Kindergarten Field Trip tracks 2/3 to Three Bear Acres. McTeacher Night at McDonald's in Hertiage from 4:30 - 8:00 pm.
Oct. 20th- EARLY RELEASE DAY! Dismissal time 1:15 pm. Track 3 tracks out.
Oct. 23rd- Welcome back, Track 4.
Oct. 25th- Track 2 & 4 Photo Retakes and National UNITY Day: Wear orange!
Oct. 27th- Inside Out Day: Wear your clothes inside out for Bully Prevention Week!
Oct. 30th - Nov. 16th - Food Drive to support Northeast Wake Backpack Buddies program.
---
Sign Up for School Messenger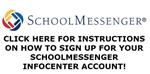 JDES & WCPSS will begin using SchoolMessenger notification service to send important information to families via phone, text message, and/or email based on parents' preferences. The sign up process is simple, but you must opt in for service to begin. Please follow this SchoolMessenger link to learn how to sign up today!
---
Hurricanes "Readvolution"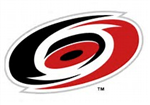 In recognition of the 20th Anniversary of the Carolina Hurricanes and the Wake County Public School Systems Strategic Plan of Vision 2020, we are teaming up to bring Readvolution to all of our elementary schools. This partnership will support a community-wide literacy campaign around daily reading outside of school. The goal of this campaign is to highlight the importance of reading in creating college, career ready graduates. We will kick off this event in schools starting October 2nd and an end date of January 12th. Click for details!
October is Bully Prevention and Awareness Month
October is Bully Prevention and Awareness Month. JDE will promote and celebrate the week of October 23-27.
Wednesday, October 25: National Unity Day. We ask that all students and staff wear orange to send one large orange message of support and unity to show that we are together against bullying and united for kindness and acceptance.
Friday, October 27: Inside Out Day. Words can hurt on the inside more than they appear on the outside. To support this message, we are asking students to wear their shirt inside out.
---
Disability History and Awareness Month

Disability History and Awareness Month (DHAM) is an opportunity for North Carolina's students and citizens to learn about the many abilities that people with disabilities possess. In 2007, North Carolina General Assembly officially designated the month of October each year as Disability History and Awareness Month. Click here for more information: http://bit.ly/DHAM-NCLaw-WCPSSResolution
---
Backpack Buddies Collection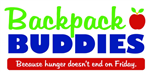 Jones Dairy is having a food drive October 30-November 16 to support North East Wake Backpack Buddies program. This program provides food every weekend to families in Wake County. There will be large boxes outside the main hallway for drop off. Each grade will be collecting different items.
The top grade level in K-2 that collect the most items will have pajama day!!
The top grade level in 3-5 will have a popcorn party!!
Please be on the lookout for the flyer coming home soon.
Thank you in advance for supporting this amazing organization that provides food for students throughout Wake County!
---
Peachjar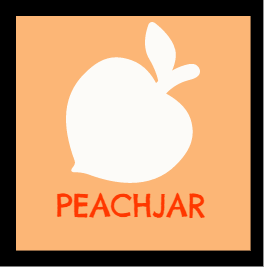 JDES has launched an electronic flyer communication tool called "Peachjar."
To view school-approved eflyers, simply click the Peachjar button on our school's website homepage.

This "green" initiative will save our school tons of paper and reduce copy costs by thousands of dollars. On top of that, posting school flyers in this electronic backpack removes a significant administrative burden from teachers, office staff, and volunteers.
To register, please go to www.Peachjar.com and click on 'Register' in the top right corner. Next, fill out a few pieces of basic information to start receiving flyers from your child's school.
You do not need to login to receive or view school eflyers. You will provide an email address to start receiving your eflyers. When you receive your first eflyer, be sure to click "always display images."
This system is used exclusively for distribution of school-approved flyers. Your email address will not be shared or used for any other purpose. Thank you for supporting our efforts to ensure parents are well informed about school programs, activities, and events.
---