---
Backpack Buddies Collection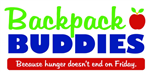 6 Jones Dairy is having a food drive October 30-November 16 to support North East Wake Backpack Buddies program. This program provides food every weekend to families in Wake County. There will be large boxes outside the main hallway for drop off. Each grade will be collecting different items:
K-1st: 15 oz. jars of peanut butter, granola bars
2nd-AU1: Single cups/pouches of apple sauce, single fruit cups, single cups of Jello/pudding
3rd: Single serve ramen noodles, single cups Maruchan noodles, single cups noodles
4th-AU2: Single serve mac n cheese, single serve pasta cups
5th: single serve fruit snacks, NutriGrain bars
The top grade level in K-2 that collect the most items will have pajama day!!
The top grade level in 3-5 will have a popcorn party!!
Please be on the lookout for the flyer coming home soon.
Thank you in advance for supporting this amazing organization that provides food for students throughout Wake County!
---
Angel Tree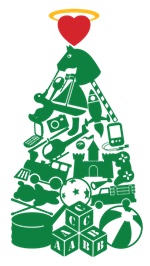 The holidays are quickly approaching and JDE is once again sponsoring our annual Angel Tree this season. The tree is up and full of Angels. If you would like to sponsor an Angel, you can pick an Angel off of the tree and sign your name on the clipboard located on the table. Please bring your wrapped gifts back on or before December 8.
If you have any questions, please let me know! Thank you for making our students and their families have a great holiday season!
Traci Johnson
School Counselor
(919) 562-6181 extension 23999
---
School Psychology Awareness Week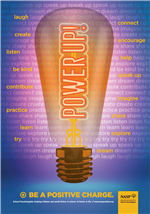 School Psychology Awareness Week (SPAW) is November 13–17, 2017. This year's theme is Power Up! Be a Positive Charge. The goal is to highlight how taking a small positive action creates connections that lead to positive change, builds greater successes and develops the academic and social–emotional skills students need to promote personal achievement, growth, and resilience, as well as a sense of belonging and well-being. Jones Dairy Elementary's School Psychologist, Anna Barrett Williams, aspires to contribute to the school's thriving students, their families, and the school community.
---
Hurricanes "Readvolution"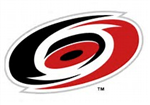 In recognition of the 20th Anniversary of the Carolina Hurricanes and the Wake County Public School Systems Strategic Plan of Vision 2020, we are teaming up to bring Readvolution to all of our elementary schools. This partnership will support a community-wide literacy campaign around daily reading outside of school. The goal of this campaign is to highlight the importance of reading in creating college, career ready graduates. We will kick off this event in schools starting October 2nd and an end date of January 12th. Click for details!
---
Technical Difficulties with New Email System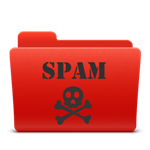 JDES has transitioned to Outlook email system, and we are discovering that occasionally some of our important emails are being sent to our "spam" folders. We are working to fix this issue; however, please accept our apologies for any delayed responses to your emails.
---
Kindergarten Registration for 2018-2019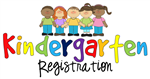 Updated 11/8/17 Our Kindergarten registration will be on January 4th, 2018 in the media center, from 9:00 - 3:30 p.m. If you have a child who will be turning 5 years old by August 31, 2018, they are eligible to register. Please bring the required documents with you on January 4th:
Birth Certificate

Proof of Residence (recent utility bill, signed lease, or closing statement)

Current Immunization Records & Health Assessment

Parent ID with photo
*If you cannot come on January 4th, PLEASE email Kathy Brown at krbrown@wcpss.net to set up an appointment!*