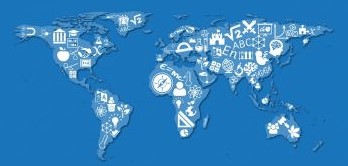 Overview

Starting this year, 2020-2021, Dillard is a Wake County Magnet School with a theme centered around world languages and global-content ​integration. Our official name is now Dillard Drive Center for World Languages and Spanish Immersion ​Magnet Middle School.

As this is our first year, the building of our​ new Magnet program is a process that will occur over the next ​few years. The immersion aspect of the theme ​will begin at Dillard Magnet Elementary School ​in 2021 and will ​begin at our ​school in 2026.

Starting this year at Dillard ​Magnet Middle, language instruction will encompass both the learning of the language and the culture of its people. Dillard offers courses in French and Spanish. At this time, upon leaving DDMMS, students can earn one high school credit towards their studied language.

Another aspect of DDMMS's program will be the integration of global themes within all classes. To begin this process, teachers will receive professional development this year in the integration of global learning within core and elective courses.