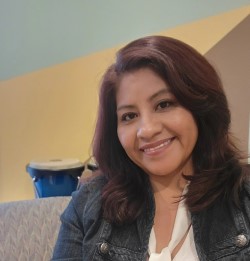 My name is Aurora Cervantes and I am currently a track 1 first grade Instructional Assistant. However, throughout the more than 15 years of being an educator, I have enjoyed working in different grade levels. Being a part of the Laurel Park Family since the school opened has been an exciting and beautiful journey.


When I am not in the classroom, I like to spend time with family and friends including my dog, Bombon. I love quotes and poetry and I enjoy hiking, dancing, coffee and drums.


For me, life is simple: "Be positive and love learning", and that is what I try to pass along to the students I work with every year.