Return to Headlines
WES' Weekly Principal's Message 5-18-20
Good Afternoon Wonderful Wakefield Eagles! This is your principal, Ms. Keech, with this week's announcements. A copy of this transcript will be shared with our PTA and posted on our website.
Eagle families, there will not be a Keech's Eagle Reads today as you will have an opportunity to hear from a special guest reader here: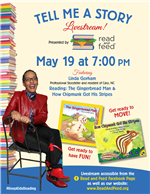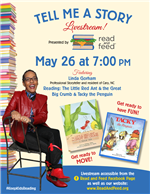 We have a lot of information to share today so please continue to read the entire announcement:
On Friday, May 29th our staff is very excited to share that we will be conducting our very own WES Staff Parade in YOUR neighborhood (please see below flyers and parade routes)!!! Please make sure that you follow all the safety and health recommendations so that we may have a nice parade.Spanish Parade English Parade
Parade route written directions
East Millbrook Middle Start Map
We also know that many of you may be starting to ask, "when can I get my stuff that I left at school"? Well we have an answer for you so save the dates (we will be providing more details by May 27th pertaining to the exact process)! We will be distributing student belongings through a drive through distribution starting on Tuesday, June 9th with pre-K and Kindergarten driving through from 11-1 and First grade from 2:00-4:00. On Wednesday, June 10th, Second grade will be from 11-1 and Third grade will be from 2-4. Thursday, June 11th, 5th grade will be going from 11-1 and Friday, June 12th, 4th grade from 11-1. Anyone who needs to complete a medication pick-up will be able to do so on Monday June 8th (you will only be able to send one adult - no children- into the building and please mask up as we will be observing social distancing measures. *More details will be coming next week so stay tuned!
Our final announcement for today is for our 5th grade families! We are excited to announce that we will be conducting a special 5th grade Celebration Parade through our bus loop on Thursday, June 11th from 5:30-6:30. See below flyer for details and ask your teachers!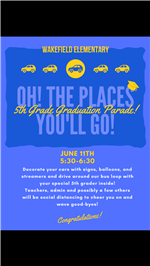 That's all for now!!!!!! Goooooo Eagles!!!!