Return to Headlines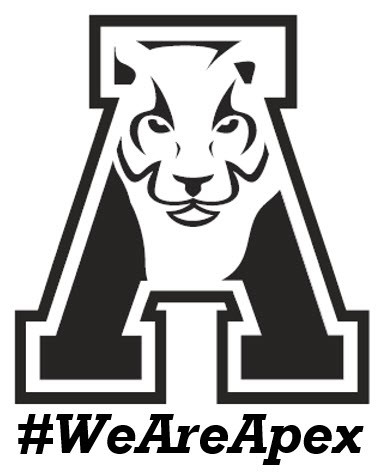 #WeAreApex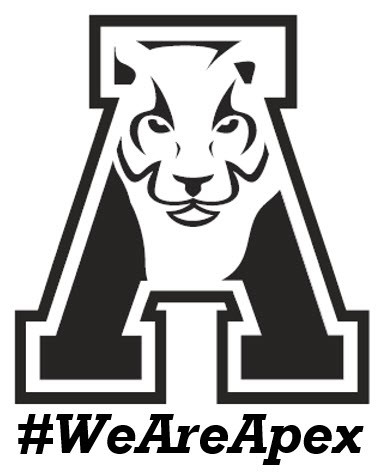 Dear Cougar Family,
Please take note of the following announcements for this week.
AMS REVISED SCHEDULE FOR REMAINDER OF YEAR
All schools lost several days of instruction this fall due to inclement weather and

we

lost two additional days in January due to heating system failures. T

he school district also announced this week that all schools will be closed May 1 due to a large number of teachers attending a rally at the General Assembly to address working conditions.

This combination of events requires Apex Middle School to recover instructional time between now and the end of the school year.
AMS will begin the school day at 8:05 am beginning Tuesday, April 23. We are starting school 10 minutes earlier for the rest of the school year.

If your child rides the bus in the morning, they need to arrive at the bus stop 10 minutes before the current pick-up time. While arriving early is what we always recommend, it will be especially important when we adjust the bell schedule following Spring Break.
PTA INFO
May Madness is only 3 WEEKS away!!

Be sure to register for your spot in dodgeball, pre-order your dinner and purchase raffle tickets!
Bruster's Ice Cream Spirit Night!

Join us this coming

Thursday, 4/25 from 4:00-9:00 pm

at Bruster's Ice Cream in Apex. A portion of all purchases will be donated back to Apex Middle School.
Teacher Appreciation

Teacher Appreciation Week will be observed

May 6th-10th.

We have lots of fun things planned for our staff but need your help to make this possible.

Please sign up

for an item (or two) on our sign up genius or purchase off our Amazon wish list. Thank you for helping us plan a special week for our hard-working staff at AMS!!
https://www.signupgenius.com/go/60b0e4da9ab2a1-apex2
https://www.amazon.com/hz/wishlist/ls/2R890QSDZ6I1C?fbclid=IwAR2lUBGLLIYXxSMiKVC75NWaXMxvZhxlzE8_f1NTNBGgxJvbzXcF9QaxF4U
Sincerely,
Monica Yllanes, Principal
WHAT'S HAPPENING AT THE PEAK:
April 22, 2019
Teacher Workday - No School
April 24, 2019
Soccer vs. West Lake MS at HOME, 4:00 pm
April 25, 2019
Softball vs. Fuquay-Varina MS, 4:00 pm
AMS Spirit Night at Bruster's Ice Cream, 5:00-9:00 pm
April 29, 2019
Soccer at Holly Grove MS, 4:00 pm

Softball at Apex Friendship MS at 4:00 pm
April 30, 2019
Softball vs. Apex Friendship MS at HOME, 4:00 pm

Soccer v. West Cary MS at HOME, 4:00 pm
May 1, 2019
Teacher Workday - No School