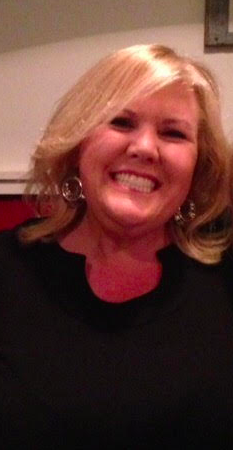 Phone:
Email:
Degrees and Certifications:
Social studies teaching certificate, Meredith College Sociology, UNC Wilmington
Ms.

Godwin

Hello. My name is Ms. Shelley Godwin. I am a proud product of the Wake County Public School System. I attended Jeffrey's Grove Elementary, West Millbrook Jr. High, and Millbrook High School. My love of all things beach related was a big influence in my decision to attend UNCW. After graduating from college with a degree in sociology, I evaluated my true passion and realized it was in helping young adults meet their potential. The desire to be a positive influence in the lives of teenagers led me to Meredith College where I received my social studies teaching certificate.

It is my honor to say that I have been a social studies teacher at Mary E. Phillips high school since 1993. It did not take me long after I began to work with our student population to realize I had found my home. I became a teacher because I thought I needed to work with young people to help them reach their potential. As it turns out, the many students that have passed through my classroom have taught me lessons in professional and personal growth. To this day I remember the first Phillips student whose life touched mine. Throughout the years my students have demonstrated strength in the worst of times, compassion when that was all they had to give, and an understanding of life's challenges that is far beyond their years.

Working with the young people of Phillips continues to fulfill me in ways I could not have imagined all those years ago. I can truly say I am a better person because of all of my experiences with the students of Mary E. Phillips.