Connect With Brier Creek and Never Miss A Thing!
-> Ms. Livengood sends and posts a weekly message every weekend. To get it texted to you, make sure the school has your current cell phone number and then text YES to 67587. You can also look online on the Principal's Message Page on Sunday evening to read each week's message.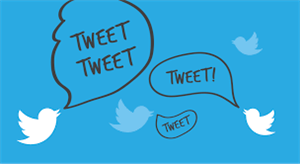 -> Follow the BCES family on Twitter!
Brier Creek ES: @BrierCreekES
Brier Creek Buses: @ BCESBuses
Ms. Livengood: @JetsPrincipal
Mr. Bell: @BCE_AP
BCES PTA: @bces_pta
-> A Purple Friday Folder goes home with your child each Friday. Please check it for work samples from your child and improtant information from your child's teacher, the school, and the PTA. Send the folder back on Monday.