You can shout out your BES teachers and staff! We know this is an especially difficult time for everyone, so if you see something that made you or your child smile or feel seen or heard, let us know so that we can all encourage one another during COVID!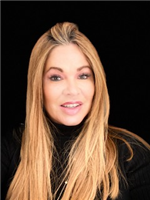 To kick off our Winter Break we are shouting out Ms. Isabel Hidalgo, our ESL teacher. We are forever indebted to Ms. Hidalgo and all the work she does for our school. She assists, not only our students in EL and their families, but also staff with phone calls, translations, and generally anything else we need.
We love you Ms. Hidalgo!
These words come from our fourth grade team:
"Ms. Seibel, Ms. Tennant, and Ms. Patrick, want to give a huge shout out to Isabel! She is doing an incredible job advocating for our Spanish-speaking families by making countless phone calls for us, regularly checking on the students we aren't seeing in meets, and translating emails all while still meeting with her small groups.
During EL, my in-person students were so excited to share that Ms. Hidalgo had already worked with them on the article we are using for research this week. It was wonderful to see how confident they were with the vocabulary and how her pre-teaching allowed the students to be fully engaged in the lesson.
As you know, she is awesome and an extremely important part of our team.
Sincerely,
The 4th Grade Team"