You can shout out your BES teachers and staff! We know this is an especially difficult time for everyone, so if you see something that made you or your child smile or feel seen or heard, let us know so that we can all encourage one another during COVID!
If you would like to provide a staff shoutout, please click here.
Another glowing shoutout for the NEWS STAFF! This one came from a student by email, but we have included it here anyway!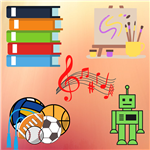 "Dear Bes K-5 News,
I love Briarcliff and all the teachers and the Bes K-5 news. It is my favorite part of the day!!! It makes me so happy in the morning to watch the news. Thank you for keeping us updated and making me laugh. My favorite part of the news is the masked singer.
Thank You so much for all you do!"
This one comes from someone on the Briarcliff staff, talking about our amazing Principal, Ms. Nelson!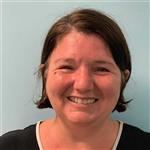 She is very supportive of all of our staff, students and families. She enjoyed watching everyone succeed. Thank you for being our fearless leader during this every changing time. We are so grateful for you!