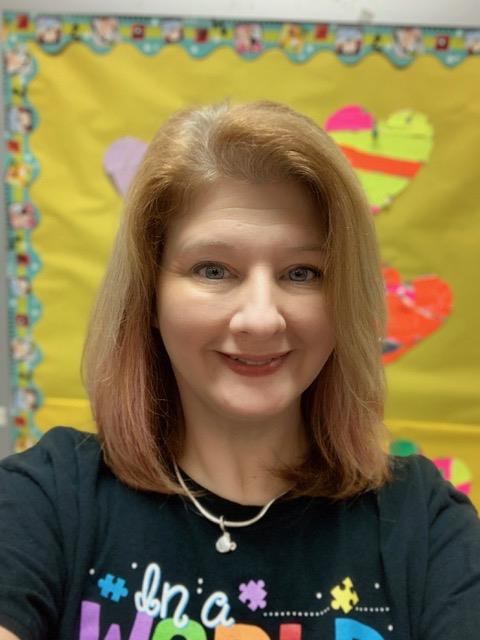 Phone:
Email:
Degrees and Certifications:
Mrs.

Cara King

Mrs. Cara King is new to Wiley this year and is delighted to bring with her the unique preschool program she has been teaching at Timber Drive Elementary.

Because of her involvement at the Western Pennsylvania School for the Deaf with her youth group, Mrs. King wanted to be a teacher for the hearing impaired for as long as she can remember. Though she was born and raised outside of Pittsburgh, PA (GO STEELERS!) a series of events led her to marry a southern gentleman who brought her to North Carolina. She attended college UNCG where she learned about the many different technologies available to children who have hearing impairments and that Sign Language is not the only communication option for these students and their families. Though she took Sign Language classes, her field of study became teaching children who are hearing impaired to listen and talk through the support of devices like hearing aids and cochlear implants. Knowing that all children learn language through meaningful interactions, she has always wanted to teach an inclusive preschool program where children with hearing impairments were given the opportunity to learn language and skills through play and learning with their peers.

Prior to being a preschool teacher, she served WCPSS as an itinerant teacher for the hearing impaired for elementary students. In 2013, she was given the opportunity to open a preschool program for students with hearing impairments at Timber Drive. She was delighted to adapt this program to an inclusive preschool program in the fall of 2017 and is looking forward to opening this unique program at Wiley.

This year, her preschool family will include children with and without hearing impairments and using both spoken language and Sign Language to communicate. Mrs. King believes that understanding and the use of language is crucial to success. There are other foundational building blocks all children need in order to be successful learners including social skills, self-help skills and the ability to manage emotions and solve problems. For our youngest learners, they learn and practice all of these skills through play. It isn't that academics are not important but developmentally, there are other skills that need to be in place before rigorous academics can be accessed. According to Mr. Fred Rogers, "Play is often talked about as if it were a relief from serious learning. But for children play is serious learning. Play is the real work of childhood."

Outside of her classroom, Mrs. King can be found either in Holly Springs, on the golf course or vacationing at the most magical place on earth, Disney World. She loves all things Disney, music and singing. It makes her heart happy to see her children perform with marching band, color guard and on the stage. Though she enjoys roller coasters, she also loves relaxing and watching movies while snuggling with her cats. She shares these experiences with her husband, Matt, daughter who is in 7th grade and son who is in 11th grade. Mrs. King (or Ms. Cara, as her preschool family calls her) believes she was meant to teach preschool as she is a kid at heart.