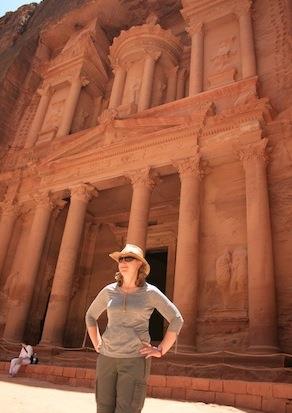 Phone:
Email:
Degrees and Certifications:
Dr.

Mary Whitehouse

Dr. Whitehouse wants to live in a world where books come with a side of peanut butter cups, Hermione Granger's Time Turner is available on Amazon, gender equality is real, and everyone has access to an inclusive and equitable quality education.

Dr. Whitehouse took the scenic route to her current work as a school psychologist. She completed her Bachelor's degree in psychology at UNC-Greensboro and then followed that up with probably too many years of graduate school, completing a Master of Divinity at Campbell University and a PhD in psychology at NC State. She loves the Wiley School and is back for her fourth year.

When not dressed as a school psychologist, Dr. Whitehouse is wife to one and mom to two. Either way she comes, she is congenitally optimistic, loves coffee and avocados at a level that can be classified as absurd, suffers from adult-onset athleticism, and is a talkative introvert and quintessential nerd. Hey, y'all.