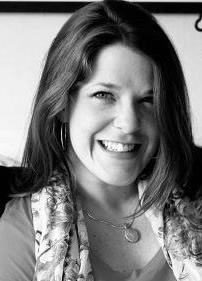 Phone:
Email:
Degrees and Certifications:
Ms.

Katie Ware

Ms. Ware happily joined the Wiley family as Assistant Principal in 2012. She has had many roles in WCPSS over the last decade and a half including French teacher, technology teacher, literacy interventionist, and literacy coach. Her love of the WCPSS magnet program, language instruction, and instructional leadership led her to Wiley and she is ecstatic to spend her days there with students, teachers, and parents.

When you ask Ms. Ware about her values, she will tell you that she believes in the importance of building and maintaining positive relationships, that we all have the choice to make lemonade out of lemons, and that there is power in acknowledging that everyone is or was somebody's baby. She is motivated by all of the UN Goals for sustainable development, but is most inspired to action by goal 17, Partnerships for the Goals, which calls us to "strengthen the means of implementation and revitalize the global partnership for sustainable development." Ms. Ware values diplomacy as an area whose importance cannot be understated to make any of the other 16 goals attainable. She believes the skills of empathy, recognizing and weighing perspectives, finding an assertive voice and learning to compromise begin in young children and for that reason, she loves Wiley's international studies theme.

As a UNC student, Ms. Ware was fortunate enough to live in southern France where she studied language and civics and volunteered at a children's hospital on the breathtaking Mediterranean coast. Outside of Wiley, Mrs. Ware enjoys hitting the gym, taking photographs with her husband of their three daughters, singing, writing music, running races, cheering for the TARHEELS, organizing drives to support pediatric cancer families, and making art.
Phone:
Email:
Degrees and Certifications: