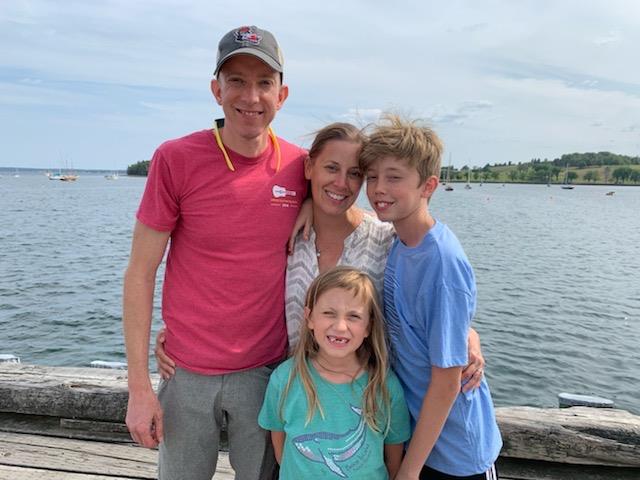 Phone:
Email:
Degrees and Certifications:
Mrs.

Hadley Cairns-Heath (Mrs. C)

Hi! My name is Hadley Cairns-Heath, but the kids at Wiley call me Mrs. C.

I was born in Chicago, IL and lived there until I was about ten. I have so many fond memories of growing up in the city – going to fantastic museums, visiting Chicago's zoos and aquarium, gardening on our front porch, and feeding the fish at nearby koi pond. My love of science comes from these wonderful early life experiences!

When I was 10, we moved to Wilmington, NC, where I lived until I graduated from high school. I loved living in Wilmington for many reasons, but primarily because I was surrounded by extended family and I was so close to the beach.

Not many people at Wiley know this about me, but after I graduated from high school, I went to UNC-CH for two years. I loved the classes I took at Carolina, but I never really connected to life as a Tarheel. My junior year I transferred to NC State, much to the horror of everyone in my very liberal-arts-centric family. I majored in Botany and loved everything that my program offered. I also met my husband, Walter, at State. He is an avid State fan, so I am forever grateful that he was able to look past my sordid (college) past!

After a year of working in the Aquatic Botany lab at NCSU after college, I realized that I needed more human connection than scientific research could offer, so I decided to become a WCPSS lateral entry middle school science teacher. I taught my first class of seventh graders with literally zero teaching experience. It was terrifying and exciting and meaningful…and from that moment on I was hooked on being an educator!

After six years of teaching middle school science, I had my first child, Walt. I made the tough decision to stay home with him and found joy in working at his wonderful little preschool. I had my second child, Scout, when Walt was four. Our family wasn't complete until we added our wild fur-baby, Gunner.

My history with Wiley began when Walt started kindergarten here. My husband and I fell in love with Wiley immediately. When Scout started kindergarten, I joined the staff as a TA with Julie Thompson, where I learned so much about how to be an educator. This past summer I was offered the job of 3rd grade science and social studies teacher, which I enthusiastically accepted.

To say that I am thrilled to be joining the Wiley staff as a lead teacher, with an amazing team beside me, is an understatement. Wiley is a special place and I am excited to be continuing my journey as an educator here!