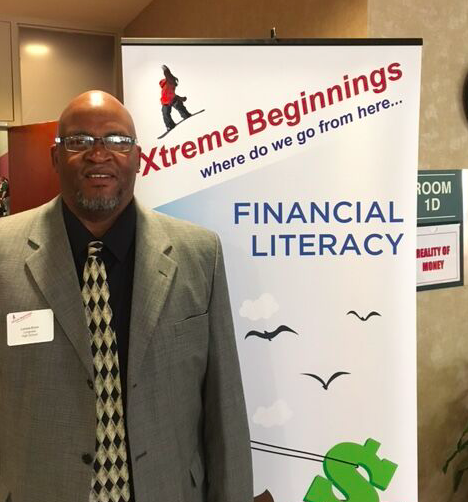 Phone: 919-856-7710 EXT. 26443
Email:
Degrees and Certifications:
Mr.

Ervin

Special Populations Coordinator/Information Management Coordinator

I am a Florida native from Jacksonville. After graduating from Robert E Lee High School my next educational experience began at Florida Community College of Jacksonville, (FCCJ) where I obtained degrees in Marketing Management, Real Estate Management and Business Management. After which, a short time later I became an adjunct professor for more than a decade. . During 1992 I earned a bachelor degree in Organizational Management from Edward Waters College one of Florida's oldest HBCU. During 2001, I earned a Master of Business Administration, (MBA) from the University of Phoenix.
​
These degrees coupled with varied career experiences in the private and the public sectors have well equipped me to be a diverse educator. I have taught middle and high school as well as at the community college and university level. My collegiate instructions as an adjucnt professor were business and personal finance, marketing, economics and computer technology courses. My teaching experience on the middle and high school level have been career exploration, personal finance, computer keyboarding and various software applications.

My experience in clean manufacturing, serving on nonprofits boards such as Visiting Nurses Association and the Wake Native programs lends itself to the relevance of what I share with students today serving as a career development coordinator in Wake County Public Schools.

I am currently the CEO of a local Raleigh company that has been in operation for approximately five years. Where the mission of the company is to provide varying levels of support for at risk youth across communities locally and globally.
I have a beautiful wife and five wonderful children and a host of grandchildren whom I love tremendously. My passion for sharing and working with youth drives my "WHY" of making a positive difference in the lives of young people. My hobbies are golf, the arts, technology tinkering and photography.