Return to Headlines
Beginning of May - 5.5.23 Memo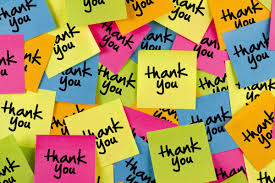 ...for showering our faculty and staff with love & appreciation this week. From daily PTA treats...to handmade cards...to sweet treats...to flowers...to hugs and words of affirmation...to gift cards...we thank you for the showering! We feel so much love!
April Food Drive!
Our Leopards did an amazing job supporting our community - we will be donating 1146 food items to a local food pantry. The 2nd graders won for most items per child. Thank you to our PTA Community Outreach team for spearheading the drive!
Super Kids Day!
A great big humongous shout out to all the volunteers and our faculty and staff for pulling off a fun-filled indoor Super Kids Day! So much excitement and positive energy seeing kids active...loved every minute!
Digital Citizenship
Please have very important conversations around the appropriate use of devices with your Leopard. There seems to be a good bit of drama coming to campus around chat/text group content that is occurring after school hours. We will not investigate or discipline based on the reports but will let families know each time we receive a report. This month's Board Advisory Council meeting is addressing online safety. All families are invited to attend. Information can be found on Twitter as well as Talking Points.
Chromebooks - Leaving WC & 5th Graders
ALL 5th graders and anyone leaving WCPSS should return their WCPSS assigned Chromebook and charger by the last week of school. 5th graders who we document turn in their laptop and charger will be assigned a new laptop and charger when they enter 6th grade. Those who do not will not be assigned a personal WCPSS laptop in 6th grade.
Tuesday, May 9th is Early Release
Lead Mine dismissal will begin at 1:00pm on Tuesday. This time is protected for our teachers to be engaging in professional learning around the science of reading.
Clopening!
We are knee-deep in closing one school while preparing to open another! Lead Mine will have Title One status for the 23-24 school year and will have an additional fifth-grade teacher! Our current projection is around 380 students; 3 Kinder classes, 4 first, second, and third-grade classes, and 3 fourth and fifth-grade classes.
There continues to be a great need for daily substitutes as well as long-term substitutes. Please reach out if you are interested! We would love to speak with anyone interested in long-term substitute opportunities for August-November!
Due to continued, daily staffing shortages, Lead Mine will not be in a place to reopen a before and after care program for the 23-24 school year. The front office can provide a list of centers that currently drop off and pick up at Lead Mine. The YMCA partners with us for after care only.
May Faculty Member of the Month:
Click here to nominate a staff member for Faculty Member of the month!!

Happy Mother's Day
Happy Mother's Day to all the moms and those acting as moms...you are loved!