Return to Headlines
Welcome March! - 3.10.23 Memo
Reminder...students return on Monday the 13th - seated in their classroom by 8:30am to begin their day!
Mondays after springing forward are difficult...but we can do hard things! See you all on time Monday morning!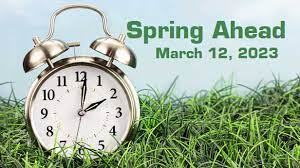 Thanks to our PTA and over 50 volunteers...our campus looks amazing!
Shout out to the following families who signed in to help our Saturday campus beautification day:
The Granecki Family
The Wade Family
The Plummer Family
The Hendrick Family
The Snotherly Family
The Bove Family
The Maher Family
The Spangler Family
The Roberts Family
The Phillips Family
The Mauherhan Family
The Adams Family
The Fraley Family
The Burton Family
The Cotter Family
The Morden Family
*If I have failed to mention you, my apologies! We had past Leopards, present Leopards, and even future Leopards supporting the cleanup of Lead Mine!
LETRS to Support Literacy
Do you want to know more about the training our teachers are engaging in to support literacy skills? Do you want to have access to K, 1, and 2 documents for how to support reading at home? Click Here for the WCPSS presentation and links to documents to do both of those!
Quarter Three Spirit Week - March 27th - March 30th
Click here to read what our climate and culture committee has chosen for the week's theme and daily attire!
Friday, March 31st is a Teacher Workday - there is no school for students.
Spring Break is Coming!
The traditional calendar spring break is from Friday, March 31st through Sunday, April 9th. Students return to class on Monday, April 10th!
End of Grade Testing Dates for your Calendars!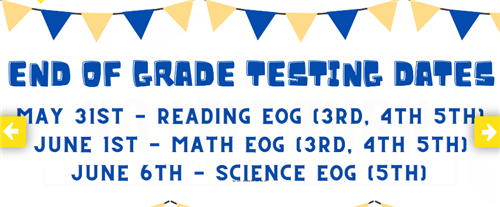 PTA Board Positions Available
Please reach out to our current PTA President, Ms. Gretchen Golz, at lmesptapresident@gmail.com to learn more about PTA Board positions that are up for nomination! This is a great way to support our school with earning money ~ and making decisions on how to spend the earnings!
5th Grade Promotion Ceremony Information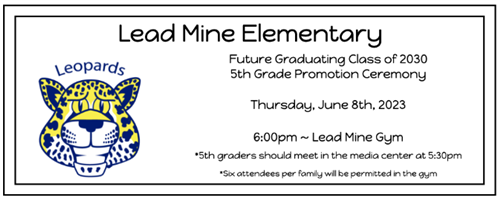 Faculty Member of the Month: Click Here to Nominate a Staff Member for the month of March!