Academically and Intellectually Gifted (AIG)

The Academically and Intellectually Gifted (AIG) program provides a rewarding experience for students who perform or show potential for performing at remarkably high levels of accomplishment when compared to others of their age, experience or environment. AIG students receive specific education services beyond those ordinarily provided by the traditional educational program.

With AIG, outstanding abilities are present in students from all cultural groups, across all economic strata and in all areas of human endeavor. We aim to identify students from every walk of life who qualify for AIG services. The goal is to provide opportunities to fully develop each learner's potential.

Would you like to nominate your child for the Academically or Intellectually Gifted program? Nominations are accepted all year. Testing for grades 4-8 takes place twice during the school year.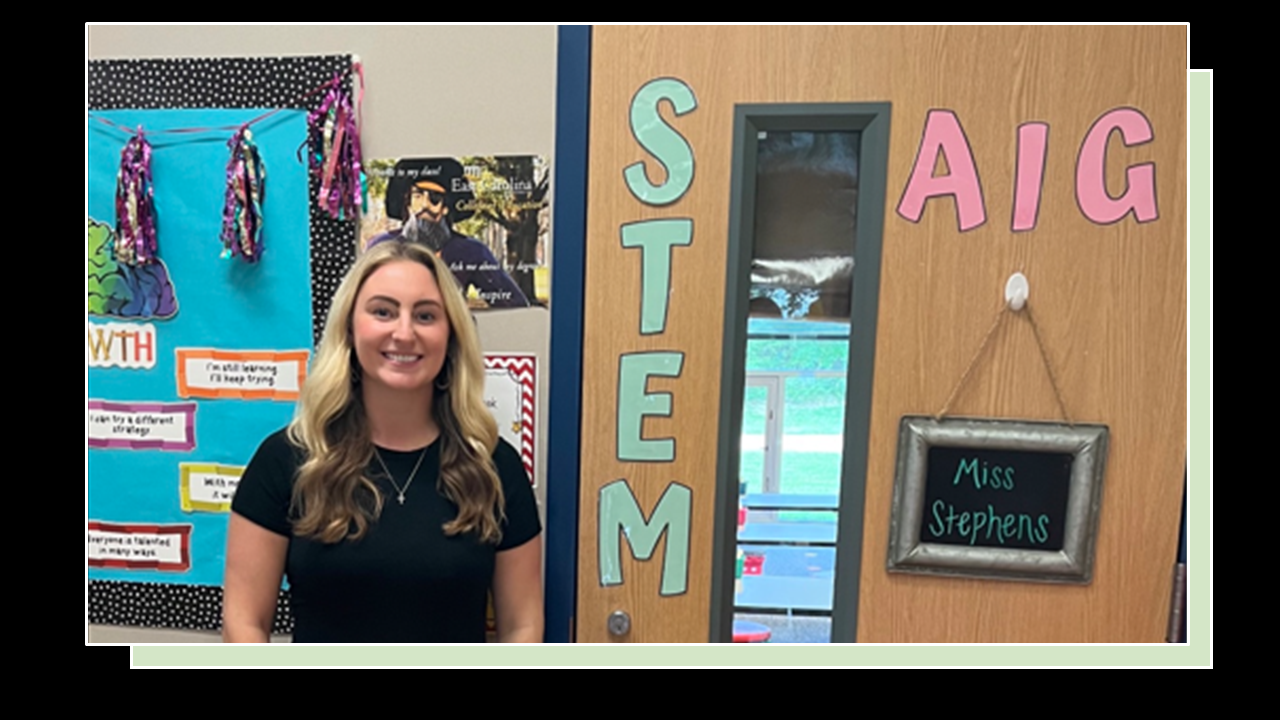 Ms. Kasey Stephens

Hi! I am Kasey Stephens, Wakelon's AIG teacher. I grew up in Raleigh and am a graduate of Wake County Public Schools. I earned my undergraduate degree from ECU in 2015 and decided I wasn't quite ready to leave school, so I kept going and got my Master's Degree in Elementary Education. I also received my AIG certification while getting my graduate degree. In my free time, I love spending time with my family (specifically the two cutest nieces in the world) and friends, reading, exercising, and relaxing (when I can).