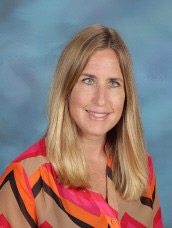 Phone:
Email:
Degrees and Certifications:
Mrs.

Kendall Grigg

It is my pleasure and honor to be the principal of Baileywick Road Elementary School! I am committed to developing strong relationships with parents, students, staff and community partners and look forward to meeting new Bulldog families.

Prior to arriving at Baileywick, I served as principal of a diverse K-6 elementary school in Worcester, Massachusetts. My husband, Jeremy, and I relocated to the Raleigh area in August 2015. Together, we have two children: Vaden (19) is a sophomore at UNC Chapel Hill, and Jack (16) attends Mount Academy in Charlottetown, PE.

A native Chicagoan, I possess twenty-five years of educational experience in grades K-8. My career began as an elementary teacher with Chicago Public Schools. After earning a Master of Education in Curriculum and Instruction, I served as a reading specialist with Chicago City Day School. It was there that I honed my leadership skills and moved into the role of assistant principal. I went on to earn a degree in school administration, and became principal of Grace School in River Forest, Illinois. I remained at Grace until our move to Massachusetts in 2012.

My educational philosophy is grounded in the belief that childhood learning occurs best in a collaborative educational environment. With this in mind, I strive to provide a school environment where we focus on love of learning, problem solving, thinking critically and developing empathy. I understand that our classrooms must be centers of discovery, creativity, and social interaction where teachers help children think deeply and communicate their thoughts about questions that matter. I want students to feel known and cared about and when problems arise, a collaborative problem solving approach based in listening and understanding will be used to orchestrate solutions.