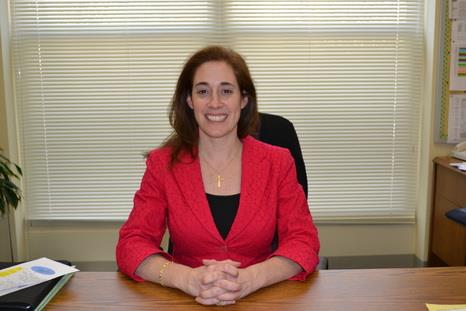 Phone:
Email:
Degrees and Certifications:
Mrs. Abraham
Fun Facts about Mrs. Abraham
1. Do you have any kids? Any pets?
I have two grown children, Alexis and Ryan. I have two cats Woody and Violet and a Golden Retriever named Otto.
2. What is your favorite season and why?
I love spring and summer because I love to be warm!
3. What other jobs have you had?
My first job was working in an ice cream shop at the New Jersey shore. As a teenager, I was a babysitter/nanny and also worked at The Limited. In college, I worked for the Marist Institute for Public Opinion (MIPO). As an adult I have taught special education, preK, second grade and Kindergarten. In 2006, I became the Assistant Principal at Root Elementary and started at Heritage Elementary on May 2, 2011.
4. What is something fun about you that you can remember from elementary school? Did you win a spelling bee? Did you have straight A's?
In fourth grade I was the first one on the "Pen List." because I had such neat handwriting. I was the first student that was allowed to complete classwork and homework in pen.
5. Did you play any sports in high school/college?
I was a Varsity cheerleader and belonged to the first competitive cheer team in my high school.
6. What is your favorite hobby?
I love to spend time with my family. I also love to see the ballet, plays, musicals, and movies.
7. What is your favorite place to visit when you go on vacation?
I love to vacation at the beach. The beauty and vastness of the ocean is amazing.
8. Name the coolest place you've traveled.

One summer,
I had the opportunity to RV through several National Parks: Sequoia National Park, Joshua Tree National Park, Zion National Park, Bryce Canyon, Grand Tetons, Yellowstone National Park and Craters of the Moon. These parks were all beautiful and unique; however, I loved the Hoodoos at Bryce Canyon.
10. What is your secret wish?
I would love an opportunity to live in Europe during my lifetime.
11. What is something you hope to try in the next year?
I would like to see a bear in the wild (at a safe distance) and try dog sledding.
12. Anything else you'd like to include! :)
When I was a little girl, I wanted to grow up to be a principal.