Return to Headlines
'READvolutionizing' Reading with the 'Canes!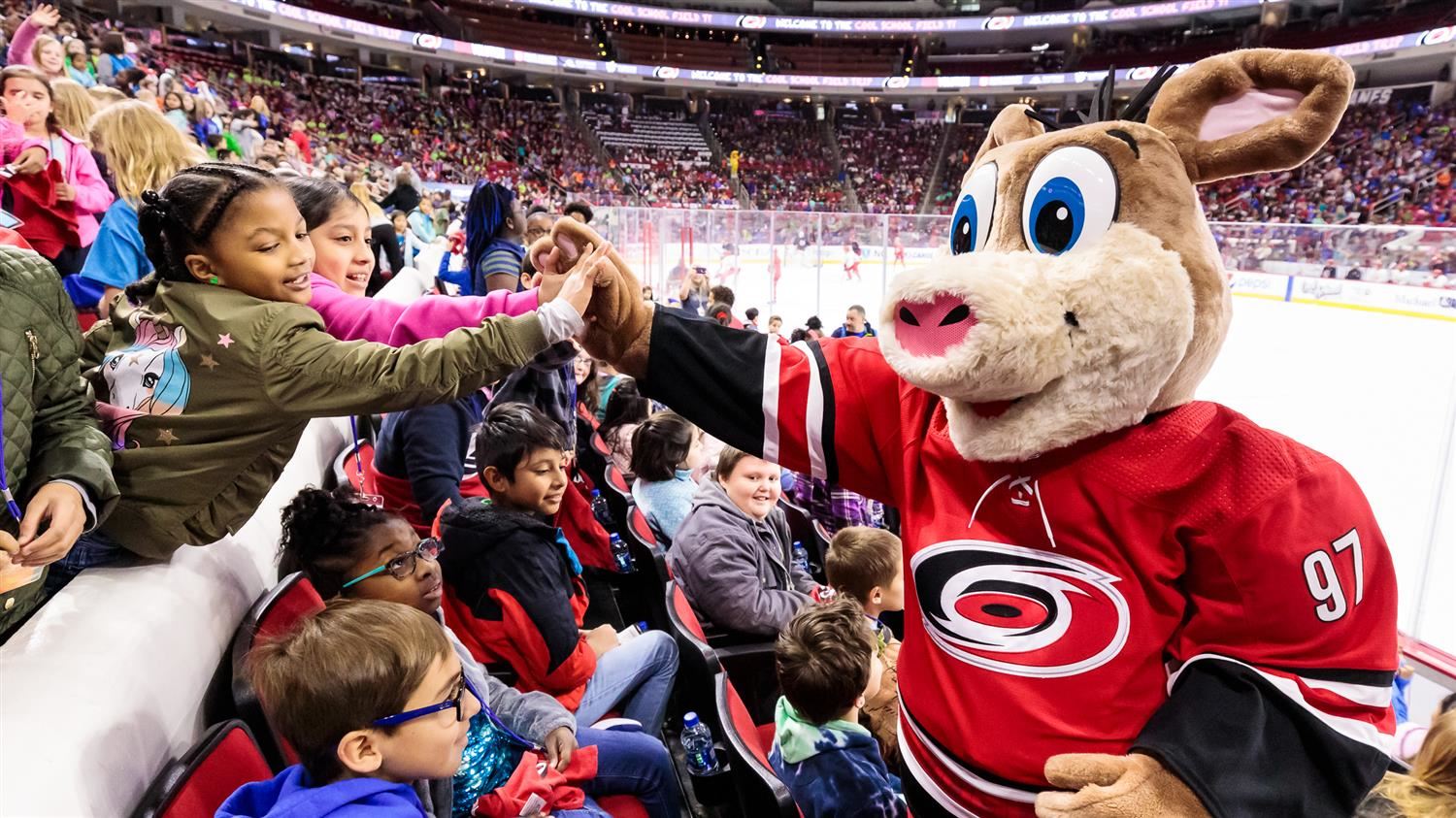 September 23, 2019
For the third consecutive year, we will partner with the Carolina Hurricanes to bring READvolution to all of our elementary schools. This exciting partnership will support a community-wide literacy campaign around daily reading outside of school, plus allow students the chance to attend a Hurricanes game.
This year the READvolution time frame will be between Monday, Sept. 30 and Friday, Dec. 6, 2019. Your child will be able to be part of this event by reading daily for 20 minutes!
The challenge features both individual and school-wide components, as well as goals for each. Students who achieve the goal of reading 20 minutes per day throughout the allotted time frame (for a total of 800 minutes) will receive TWO complimentary ticket vouchers to a Hurricanes home game.
The school-wide component of the challenge includes the tracking of books read collectively at the school site. Schools who report students reading at least 2,020 books will be entered into a drawing to attend a "Cool School Field Trip" at the PNC Arena to participate in fun activities, and hear from Hurricanes players.
Contact your school to find out how your child can participate. Thank you for your willingness to participate in the READvolution program! We appreciate this opportunity to build lifelong readers and learners in our community.
ESPAÑOL
Por tercero año consecutivo, nosotros estaremos colaborando con los Carolina Hurricanes para traerles el programa READvolution a todas nuestras escuelas primarias. Esta fantástica asociación apoyará una campaña de alfabetización al nivel de toda la comunidad, enfocada en la lectura diaria fuera de la escuela y además, les permitirá a los estudiantes asistir a un juego de los Hurricanes.
El período de duración de READvolution será desde el lunes, 30 de septiembre hasta el viernes, 22 de noviembre de 2019. ¡Su estudiante podrá ser parte de este evento, leyendo a diario por 20 minutos!
El componente del reto de toda la escuela incluye el seguimiento de libros leídos colectivamente en el recinto escolar. Las escuelas que informen que los estudiantes leen al menos 2,020 libros participarán en un sorteo para asistir a un "Cool School Field Trip "(Excursión Cool de la Escuela) en el PNC Arena para participar en actividades divertidas y escuchar a los jugadores de Carolina Hurricanes.
Contacte su escuela para averiguar cómo puede participar su hijo. ¡Gracias por su deseo de participar en el programa READvolution! Agradecemos esta oportunidad de fomentar lectores y estudiantes de por vida en nuestra comunidad.