Return to Headlines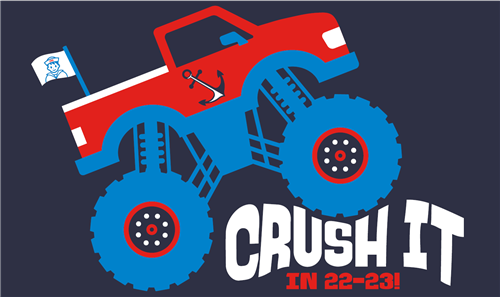 GoPlaySave Fundraiser
The GoPlaySave coupon book and mobile app fundraiser has started. There are tons of great savings with buy-one-get-one-free coupons to restaurants, fun places and more. 50% of all sales benefit the school and pay for things like playground improvements, instructional materials, teacher appreciation, Popsicles with the Principal, and more. You can scan the code in the flyer that students are bringing home to set up your custom student link (or just click
here
)! You can share your link with friends, family, co-workers, and neighbors to increase the money raised for the school. Check out the awesome prizes listed on the flyer! The deadline to turn in orders or the unsold sample book back to your teacher is Tuesday, September 27th. Click
here
to watch a video with more details.
Fall Sailor Social: September 15, 5:30-7:00 PM
Come out and enjoy some food, music, and fun with our Sailor families on the 3-5 playground! Bring your own picnic, order from one of the food trucks, or preorder pizza to pick up at the school. Bring your own chairs or a blanket.
Bring a picnic . . .
Mr. Cheesesteak
Hot Chix Hotcakes & Chicken
Bruster's Ice Cream
Romeo's Pizza (Preorder only by clicking here. Orders must be placed by 9/12 at 5 PM.)
Upcoming Dates
09/15, 5:30-7:00 PM: Sailor Social (See above. Bring a picnic, preorder pizza, or buy from a food truck.)
09/16: Instructional Assistant Appreciation Day! Please consider having your child write a note to any instructional assistants making a difference in his/her life or just tell an assistant how much he/she appreciates him/her.
09/26: Teacher Workday (No school for students.)
10/10: Teacher Workday (No school for students.)