Return to Headlines
WCPSS Offers Adult Evening Education Classes
Aug. 21, 2019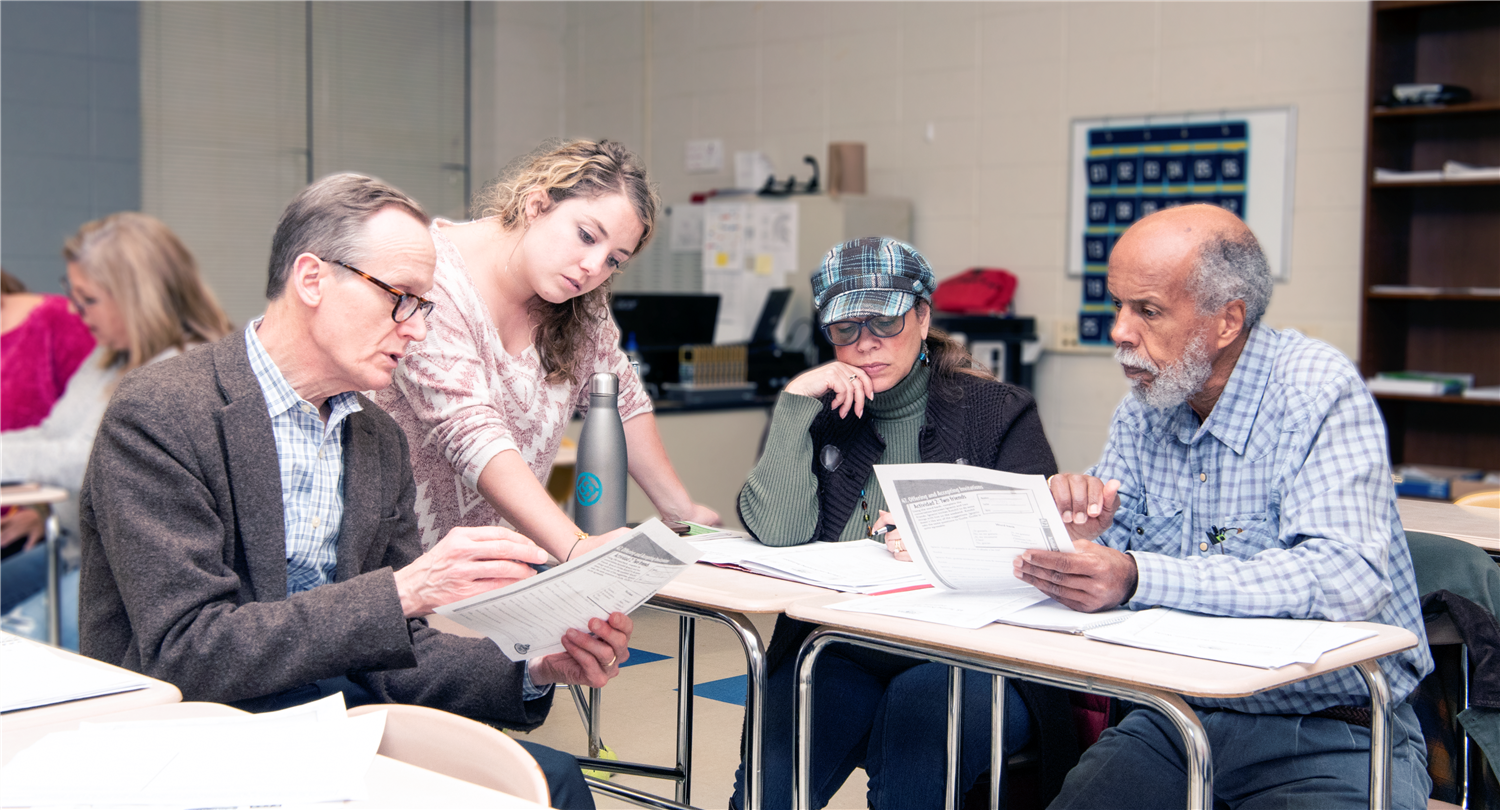 Anywhere you go in the United States, public schools are at the central core of community life. Whether you're sending your child off to school, participating in Parent Teacher Association (PTA) activities, or even getting your classroom ready to teach our youth, public schools embrace a deep connection to almost every member of the local community. But public schools are not just about youth education. In many local areas, adults benefit from public school services as well. One gem within the metaphorical geode of Wake County Public School System (WCPSS) is Adult Evening Education.
Adult Evening Education, a program within WCPSS Lifelong Learning with Community Schools, has decades of history teaching Wake County and surrounding area teens and adults. Classes are held at seven convenient and accessible middle and high schools throughout the county. The program offers a wide-variety of continuing education classes ranging from SAT/ACT Preparation Classes for teens, notary classes to enhance your career skills, to cooking and art classes for personal enrichment.
As of this summer, Adult Evening Education launched its ONLINE class offerings. They include two categories of classes: Personal and Career Enrichment and Career Training Programs. In the Personal and Career Enrichment classes, teens and adult students can choose instructor-led or self-paced online classes. Teachers can also earn 2.4 CEUs for each completed class.
In the Career Training Programs, they are designed to provide the skills necessary to acquire professional level positions for many in-demand occupations. The programs are designed by a team of professionals from each respective field, providing you with effective web-based learning programs. Instructors/mentors are actively involved in your online learning experience, responding to any questions or concerns, as well as encouraging and motivating you to succeed.
Explore our class catalog! Feel free to reach out to us with any questions at lifelonglearning@wcpss.net or 919-694-0559.
Social Media Links: