Return to Headlines
Senior Spotlight: Nhyla Bryant, Rolesville High School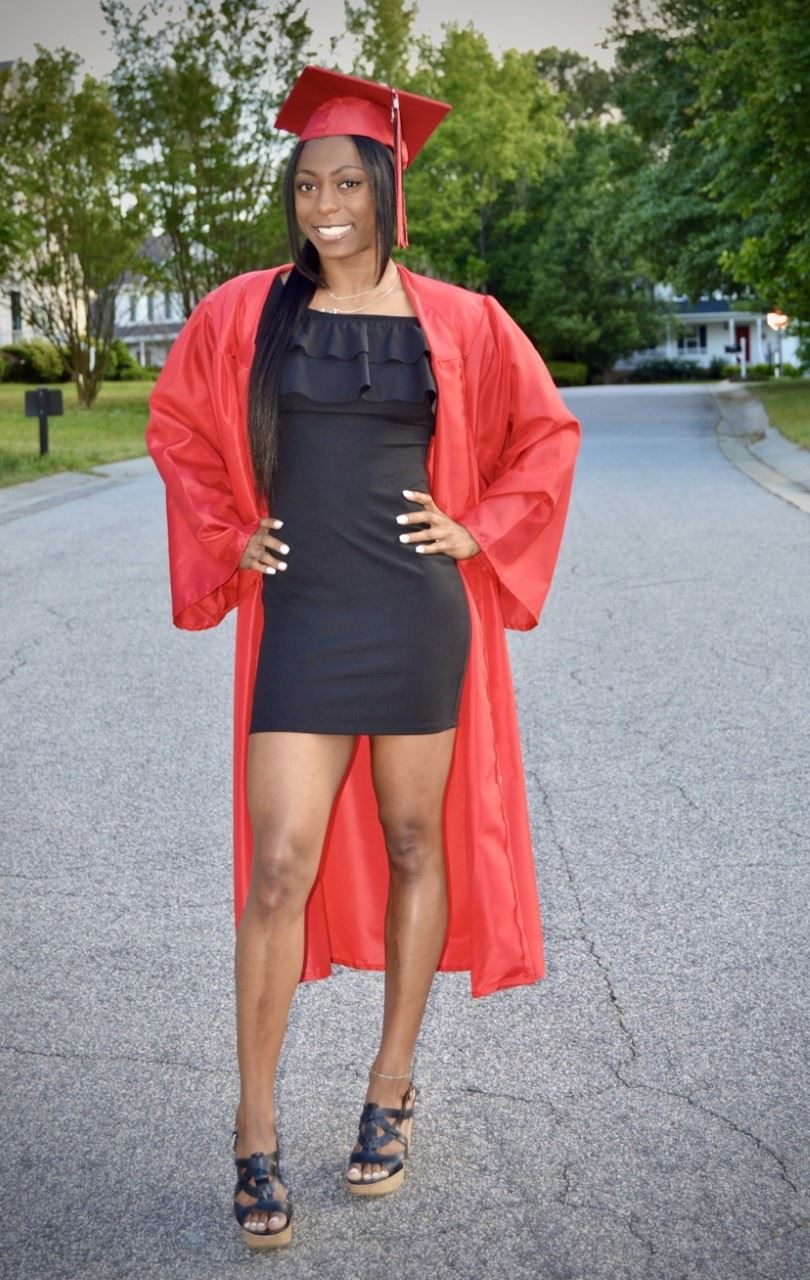 Student: Nhyla Bryant
School: Rolesville High School
College: University of Georgia
To say that Nhyla Bryant is a champion would be quite the understatement.
The Rolesville High graduating senior has been a champion more than a few times. In fact, she has claimed the North Carolina High School State 4A Championship for individual all-around competition for all four of her years at Rolesville.
What is it that motivates a champion?


"If your dreams don't scare you, they're not big enough," said Nhyla, quoting former Liberia President Ellen Johnson Sirleaf (by way of Nhyla's gymnastics coach Olivia Stroud).
Actually, it doesn't seem like much scares Nhyla. Her mother saw something special in her from the tender age of 2 years old.

"Mom said I was really energetic around the house," she said. Eventually, "Mom" enrolled Nhyla in a gymnastics class. She took to it like a fish to water.
"I fell in love with it," she said.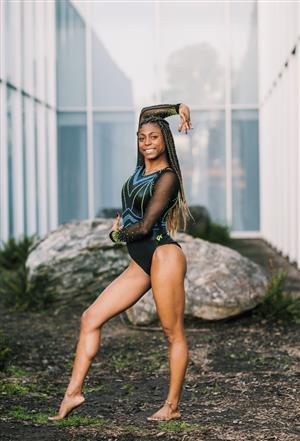 Excellence in the gym and the classroom
It's not just on the vault, bars and gym floor where Nhyla excels. She also is an academic winner, as a member of the National Honor Society and HOSA-Future Health Professionals.
She loved her sports medicine and pharmacy tech classes. So much so that she plans to pursue a career in the health care field. And she's off to a great start with a four-year student-athlete scholarship to the University of Georgia.
Nhyla feels very well prepared to pursue her next steps, both from her experiences as a student and as an athlete at Rolesville.
"I had great teachers (at Rolesville). I loved all my teachers," said Nhyla. "They were really helpful. Even though I'm not the type to ask questions in class, they made me feel comfortable to where I could."
Fully prepared for the future
How has jumping from gym to the classroom and back while achieving excellence in both prepared Nhyla for college and beyond?
"I would say it helps with time management, leadership skills, perseverance and discipline," she said.
So would anyone who has met her.
"Nhyla is the epitome of a student-athlete. She is poised, driven, respectable, scholarly and all-around fantastic," said Rolesville High Principal Dhedra Lassiter (who also was Nhyla's principal at Rolesville Middle). "I am so blessed to have been her principal for seven years, to see her grow as a person, as a scholar and as an athlete."