Return to Headlines
Senior Spotlight: Fariha Begum, South Garner High

June 10, 2021
Graduate: Fariha Begum
South Garner High School
College: Princeton University
Major: Molecular Biology
Fariha Begum is one of the first students to graduate from South Garner High School. She and her 299 classmates have been upperclassmen for their entire three-year tenure at South Garner, having started the brand new school as 10th-graders.
"There's only one first graduating class and it's cool that we're it," said Fariha.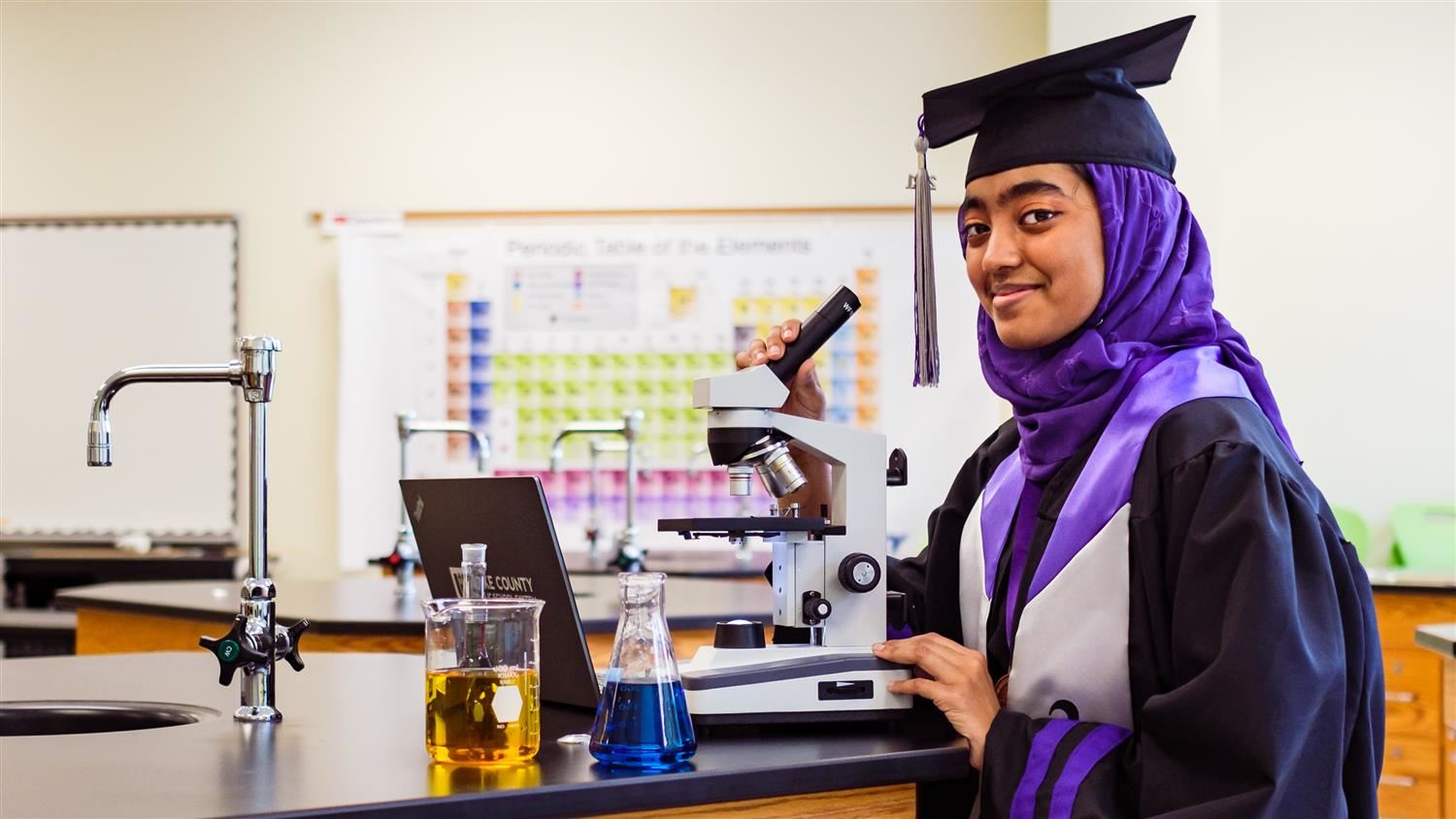 First Class Legacy
Fariha attended Garner High School in ninth grade and then South Garner High when it opened the next year. She says being part of a brand new school can have its advantages and challenges.
"It was a blank slate," she said of South Garner High. "Garner [High] had all these established programs and clubs. Going to something that was completely new was kind of scary, but I realized that it was also an opportunity to make your mark, establish traditions, and to establish clubs."
That's exactly what Fariha did. She noticed one day that her new school was hosting a Science Olympiad event, but the school didn't have any science-based clubs. She started a Science Olympiad Club by asking her science teacher to be the club advisor and then recruited classmates to join.
"With her tenacity and effort, [Fariha] was able to gather a lot of student interest," recalled School Counselor Cherice Artis. "Establishing Science Olympiad allowed her to explore her interests while also making an everlasting mark on our school."
"Hopefully that's something that stays and thrives at the school even after I'm done," Fariha said with a big smile.
Good starting point
Fariha's interest in science and her high school science classes inspired her to choose molecular biology as her major when she goes to Princeton University in the fall. She's not sure yet what she wants to pursue as a career, but is considering scientific research.
"I really enjoyed my chemistry and biology classes," she explained. "I was really fascinated with learning about the inner mechanisms of life and zooming in and seeing how life works. I just want to continue exploring that at Princeton, and molecular biology seemed like a good starting point. I might stay [with molecular biology], I might switch. But for now, it's what I'm interested in and so I'll go from there."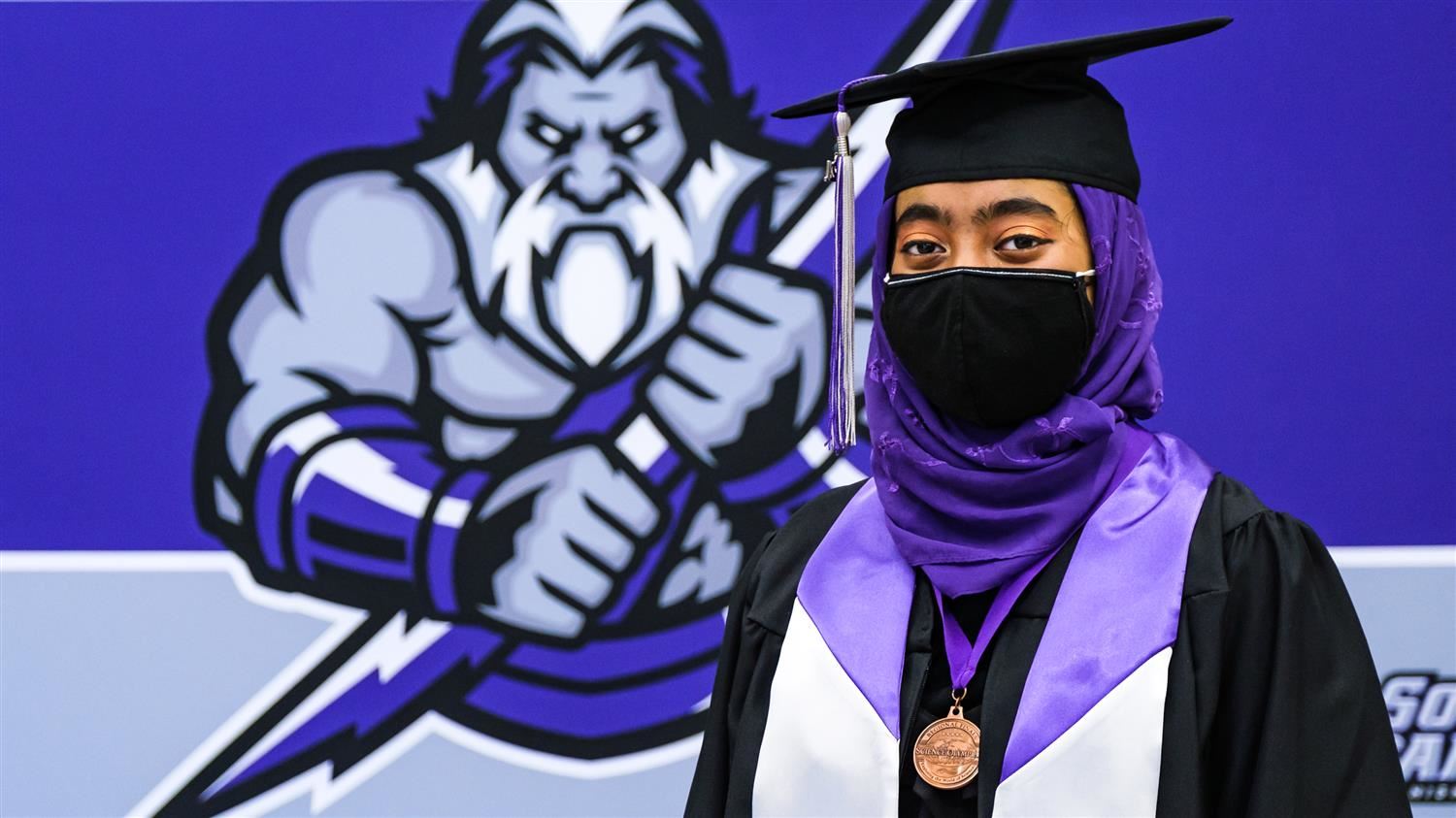 Teaching others
In addition to science, Fariha is also passionate about volunteering. For the past two years, she has served as a teacher assistant at the Islamic Association of Raleigh's Al-Furqan Sunday School, teaching sixth- through eighth-graders Arabic, Islamic history, and Islamic Studies.
"Being a teaching assistant speaks to Fariha's true nature because she loves giving back and teaching others," Artis said. "Her ambition and perseverance is driven by her desire to succeed and do well. A dependable student, she will not back down from responsibilities, and she tries to help others any way that she can."
"Hopefully something else I can leave as a legacy is an example of how I'm an All-American Muslim," Fariha said proudly. "My parents emigrated, I'm a first-generation student, and I still was able to do really well, if I do say so myself. And so I hope other little girls who are like me can look at me and be encouraged and have a little ray of hope."