Return to Headlines
Senior Spotlight: Taylor Kerr, Wake Young Women's Leadership Academy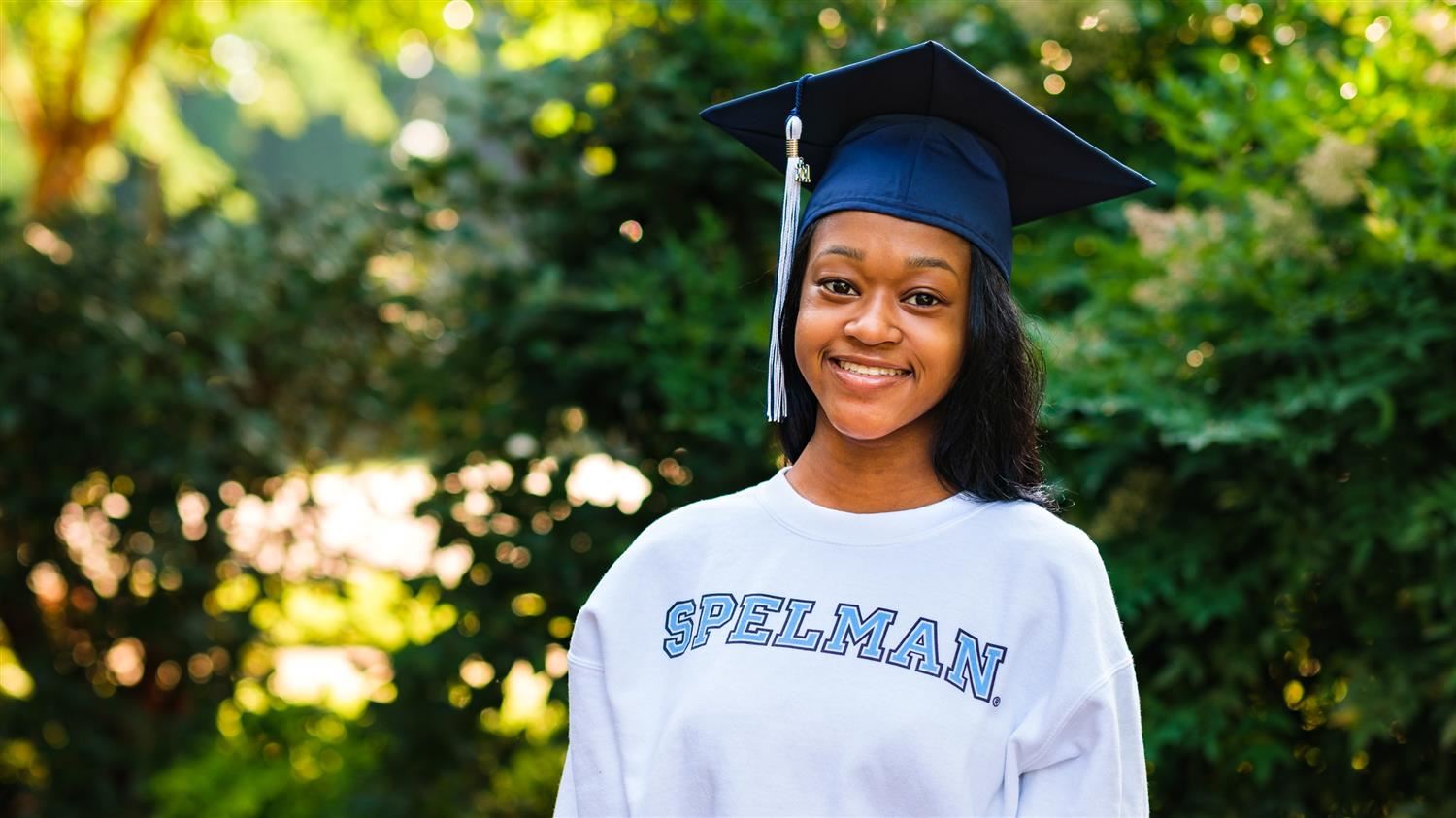 June 3, 2021
Graduate: Taylor Kerr
High School: Wake Young Women's Leadership Academy
College: Spelman College
Major: Psychology
When it came time for middle school, Kenya Moore-Kerr wanted her daughter, Taylor Kerr, to attend Wake Young Women's Leadership Academy. It's a 6-12 Early College school in downtown Raleigh where juniors and seniors take classes at St. Augustine's University.
"My husband and I wanted a smaller school setting, without the distraction of middle school boys," says Moore-Kerr, the assistant principal at Vandora Springs Elementary. "We wanted her to be focused on academics. And she's such a natural leader, we just wanted her to be able to hone those leadership skills."
Taylor was open to the idea, but with one fairly common reservation: the uniforms.
"She loved to pick out her clothes, ever since she was little," her mother recalls with a laugh. "I told her, 'This way you don't have to worry about clothes at all. Don't worry about it, just try it. If you don't like it, you can go back to your base school.'"
Taylor says, "I ended up loving it when I got there. I could get dressed in five minutes, which meant I got to sleep more. And then, starting in 11th grade, I could go back to wearing what I wanted since we were taking classes on (St. Augustine's) campus."
Getting over that one stumbling block proved to be fortuitous.
Due to her strong academic performance and the many opportunities Wake Young Women's Leadership Academy has provided, Taylor received the prestigious Dovey Johnson Roundtree Scholarship to Spelman College in Atlanta. It is a full 4-year scholarship worth a total of $178,240. (She was also offered a full scholarship to N.C. Central University, the Cheatham-White scholarship. In all, her scholarship offers totaled $387,354.)
"We are so, so grateful for WYWLA," Moore-Kerr says. "The small class sizes were phenomenal. She had the opportunity for internships in high school and middle school. A steady stream of diverse, strong women leaders were put in front of her who helped her see what she envisioned was possible."
'Over-prepared'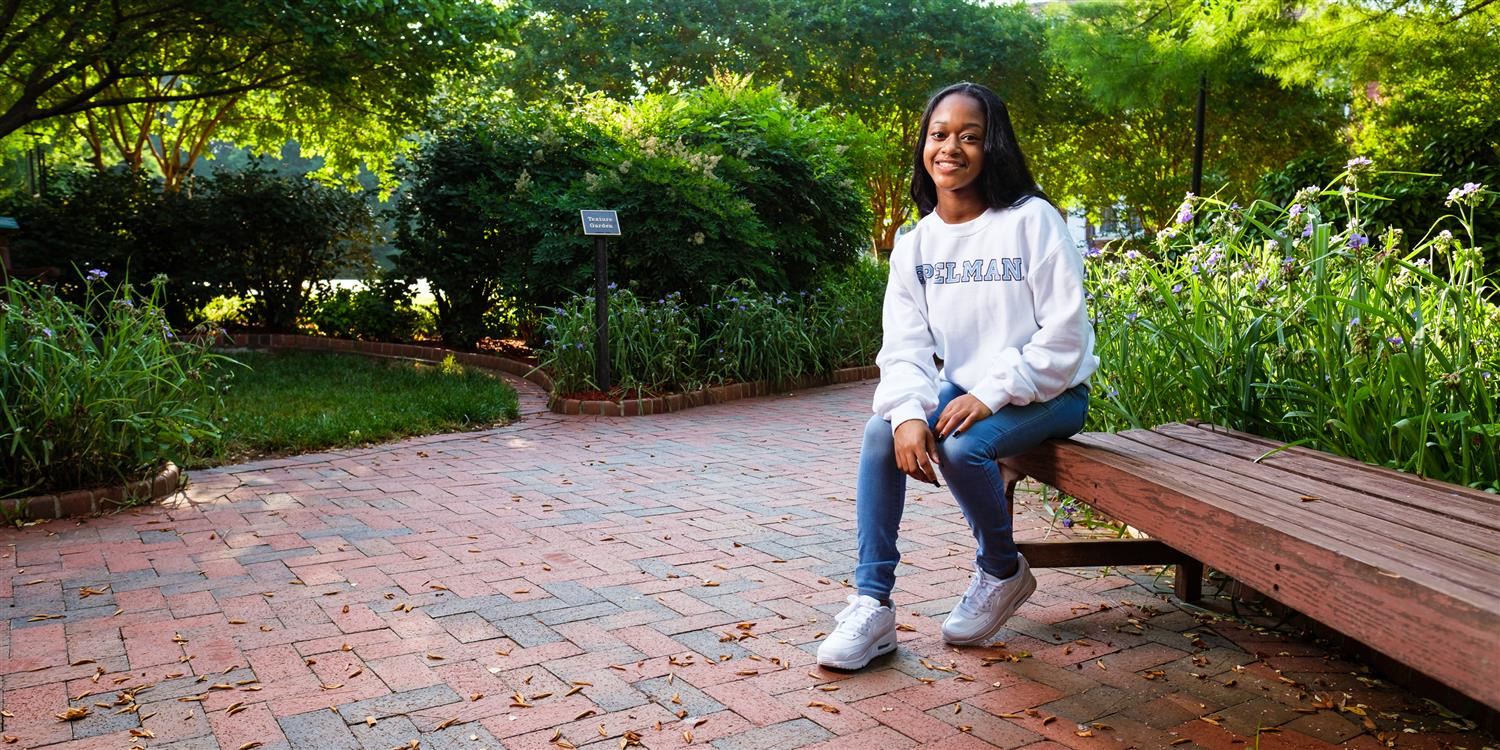 "Taylor is not only a leader," says Katie di Carlo, Dean of Students. "She is a creator and innovator. She has held nearly every leadership position at our school, served as the first Editor-in-Chief of our yearbook, and founded one of our service clubs, Junior Civitans. When I think of an OWL (our mascot is an OWL -- Outstanding Woman Leader), the first student I think of is Taylor."
In addition, she has served in numerous capacities in Student Government, including as Student Body President. She also works with di Carlo to lead the new student welcome camps each summer. "Taylor is organized, efficient, reliable and personable," di Carlo says. "She knows exactly what to do, without being asked, and I can rely on her to help with tasks that I would normally entrust to a colleague."
On top of that, Taylor has found time to work at McDonald's (where she was named Employee of the Month) and Kohl's, as well as at TheGifted Arts, Inc. as a social media marketing intern. Through her school, she also has had the opportunity to participate in mentorship programs at Cisco and at a small non-profit, CliniSpan, that conducts clinical trials.
Oh, and thanks to a few AP courses and numerous courses taken at St. Augustine's, Taylor will head to Spelman with 42 college credit hours already completed.
When asked if it was intimidating to sit in classes with college students as a 16- or 17-year-old, Taylor said, "I felt like WYWLA over-prepared us. I felt like my high school classes were harder than my college classes. The professors sometimes expect more from us even than the regular college students. When we go on campus, we are there to represent our Early College."
'A spark'
Taylor's leadership skills already evident in elementary school, and they have been on full display since arriving at WYWLA.
James di Carlo, her Spanish teacher and yearbook advisor, says that in Spanish class, "Taylor worked diligently to not only know the material covered, but rather to own it."
On the yearbook, she was meticulous in the production process and always willing to learn more and improve, says di Carlo (who is married to Katie, WYWLA's dean of students.)
But more than that, it was her ability to bring out the best in other students that stood out.
"She provided a spark to the staff through her good humor, a drive through her diligence, and a challenge to produce amazing spreads (as exemplified through her own)," he wrote in a recommendation letter.
"Taylor's enthusiasm to educate and inspire is contagious, and consequently draws in many of her peers. Taylor's greatest accomplishment at WYWLA isn't a singular event or membership in any organization. Reflecting on Taylor's more than six years at WYWLA, it is clear that her greatest feat is having graduated to every grade level having lifted so many of her peers."
'The perfect scenario'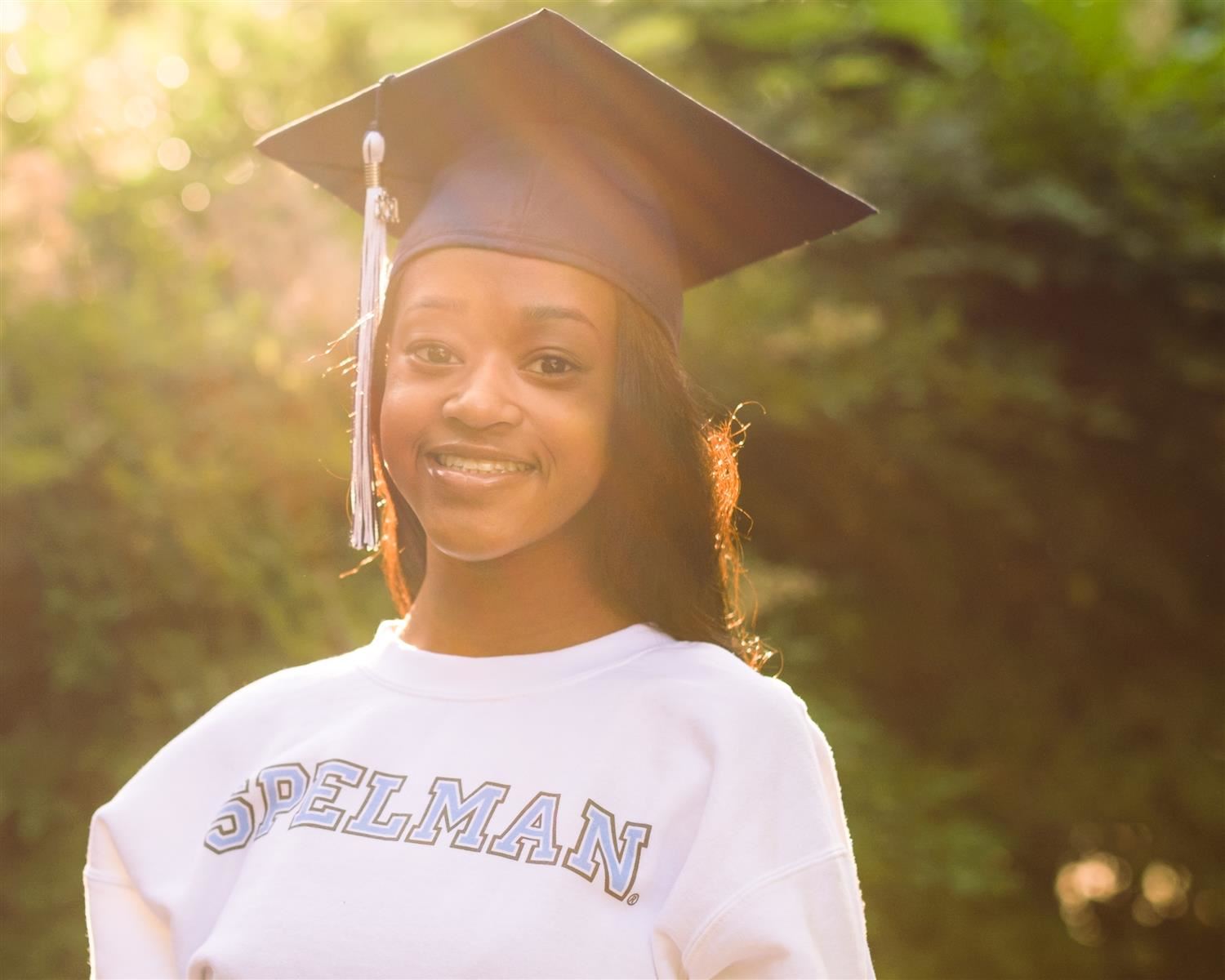 Taylor will head to Spelman intending to study psychology. Ultimately she would like to become a psychiatrist who works in the criminal justice system.
She and her mother both recognize the many ways WYWLA set her on this path, and they both recommend any female student in Wake County consider applying.
"I would say just try it," Taylor says. "If I would have never tried it, I would have never had some of these amazing opportunities that I have had or been able to earn all of these college credits."
Moore-Kerr has the added advantage of being an educator herself, giving her a unique perspective on all the benefits of the school.
"To see it through an educator lens and a parent lens, for us it was the perfect scenario for Taylor," she says. "I always tell them, we did our work as parents, and they really, really had the same vision for her, and they pushed her to just become better. It really is a gem of a school."