Principal Message: October 16, 2016
We are holding sessions for parents this week that will be informative and will help us get to know you and your child. All parents are encouraged to attend.
On Tuesday, October 18, from 5:45 – 6:45, parents of students in grades K-2 are invited to our Reading Matters session. Our staff will provide useful information regarding mClass literacy assessments, expectations, and ways we can work together to help all children be successful. At the conclusion of this event, I will hold a meet and greet session for all parents from 6:45 – 7:15, as I am excited to meet all of our families and to partner with you this year.
These sessions will be repeated on Wednesday evening beginning at 5:45 for parents of students in grades 3-5.
Also, the SmART Night presentations originally scheduled for this Thursday evening have been rescheduled for November 3 to coincide with our Scholastic book fair.
Please be sure that students are in school all day every day, as we want to maximize instruction time for all students. Please refrain from dropping students off early in the morning, as the doors open and supervision begins at 8:40. Also, please avoid signing students out before 3:40 except in case of an appointment.
Finally, don't forget that we will have Early Release this Friday. Students will be dismissed at 1:10.
Becky Foote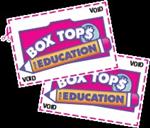 Help us earn cash for our school. Clip Box Tops from your favorite products and turn them in to your child's school today! Box Tops are each worth 10¢ and they add up fast. For more information or to find out about participating products visit www.boxtops4education.com.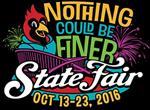 Support your school by purchasing advance tickets for the State Fair online www.ncstatefair.org. Use school code 352. The proceeds from this fundraiser will be distributed to our school after the Fair.