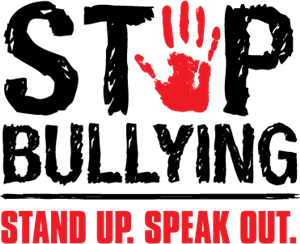 The month of October is National Bullying Prevention and Disability Awareness month. At Morrisville Elementary School we will participate in activities to promote, celebrate and support these very special topics. Each morning we will be airing a "Quote of the Day" on the TV...Please see below for the schedule of events for the week of October 9th - 13th.


Monday - Let's Black out Bullying (wear all black)


Tuesday - I'm a Jean-Ius I'm bully free (wear your favorite pair of jeans)


Wednesday - Dress to Impress!
Thursday - Treating others with respect is no seat! (wear your favorite sweats)


Friday - Let's put bullying to sleep! (wear your favorite PJ's)


Monday - Team up Against Bullying (wear your favorite team clothing)