PTA Reflections 2020-2021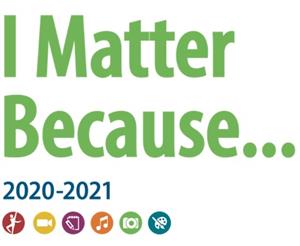 Do you enjoy art, music, and dance? Do you have an interest in writing, producing films, and taking photos? Then join us and have fun unleashing your inner artist with PTA Reflections! This year's theme, "I Matter Because...," calls for your own unique interpretation through the arts.
Click to download an entry form and return by Friday, October 30 at 5:00 pm to rootesreflections@gmail.com
Join the Reflection Hub @ MemberHub to stay up-to-date on Reflections and to access guidelines and forms.
If you have any questions, please contact Anne Graves Vinson, Root PTA Reflections Chair, at rootesreflections@gmail.com