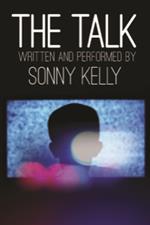 Enloe High School is proud to host The Talk on
Thursday, April 4th at 7:00 pm in the Enloe auditorium.
You may have heard or read about the sold-out performances in Durham and Chapel Hill of The Talk. This 70-minute personal exploration of race in America is performed and written by Sonny Kelly, a master story-teller and scholar who deftly unpacks the inherited legacy of his family's journey. The show is ultimately about humanizing one another and building community.
Following the show, Enloe will host a discussion with panelists and audience members to encourage reflection, growth, and understanding.